30 Sep

"The Art of Freedom"

Article by Jerry Chu.

"I am enough of an artist to draw freely upon my imagination. Imagination is more important than knowledge. For knowledge is limited, whereas imagination encircles the world. " – Albert Einstein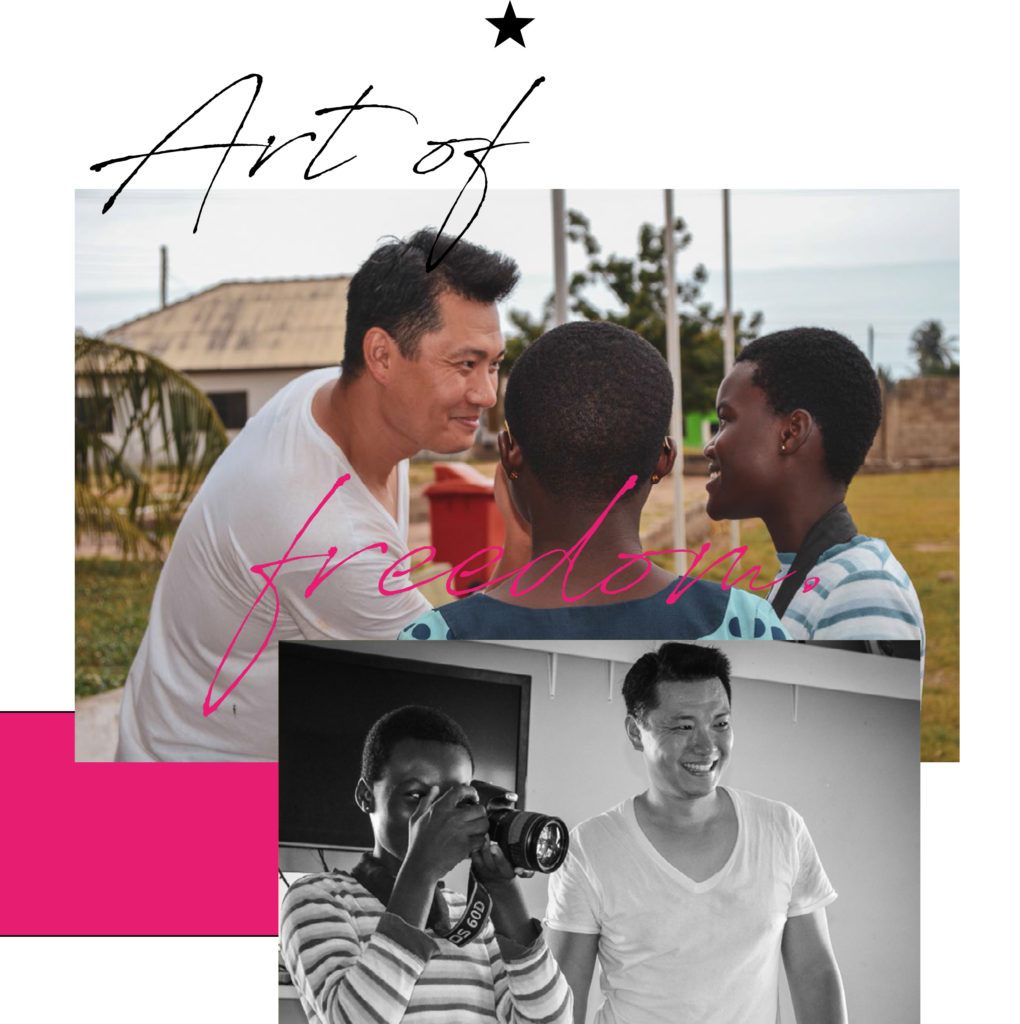 All I needed as a kid growing up was a pencil and paper. My imagination took me on adventures, allowed me to teleport myself to another world, imagine myself as a superhero and fostered my dreams. Art let me be free and have fun. The creativity I had let me dream of possibilities that weren't black, white or grey; they were in color and there were no rules or judgment. Art opened opportunities for me that allowed me to develop a career in the creative industry. It is with this reason in mind that I treat Art as a gift that we must share.
Traveling back to Winneba, Ghana for my 3rd year teaching with Beauty for Freedom was truly profound. I was able to see students we have worked with excited by our continuing workshops while having more confidence in themselves and their artistic abilities. I'm astounded by their creativity and imagination! Their improvements and growth far exceeded my expectations. We planted seeds by teaching these skills and creative workshops. Our returning students not only retained what we taught them the last 2 years but also shared their knowledge with their friends, reaping a harvest of creativity and hope!
Personally, I want to share with you a story from one of our students, Agnes, whom has been a participant since 2017. I've been able to see her artistic skills flourish in all of our courses from Art, Photography, Journalism and Fashion & Design. More importantly, her self-esteem and confidence has grown with each passing year. She has reminded me how in the beginning, she was intimidated at picking up a brush to paint or a camera to shoot, but this year, she boldly signed up for our newest workshop series "Dance, Healing Movement and Drumming". She was a bright shining star in that workshop and I felt such a sense of pride watching the children rehearse! My heart smiles as I talk about her.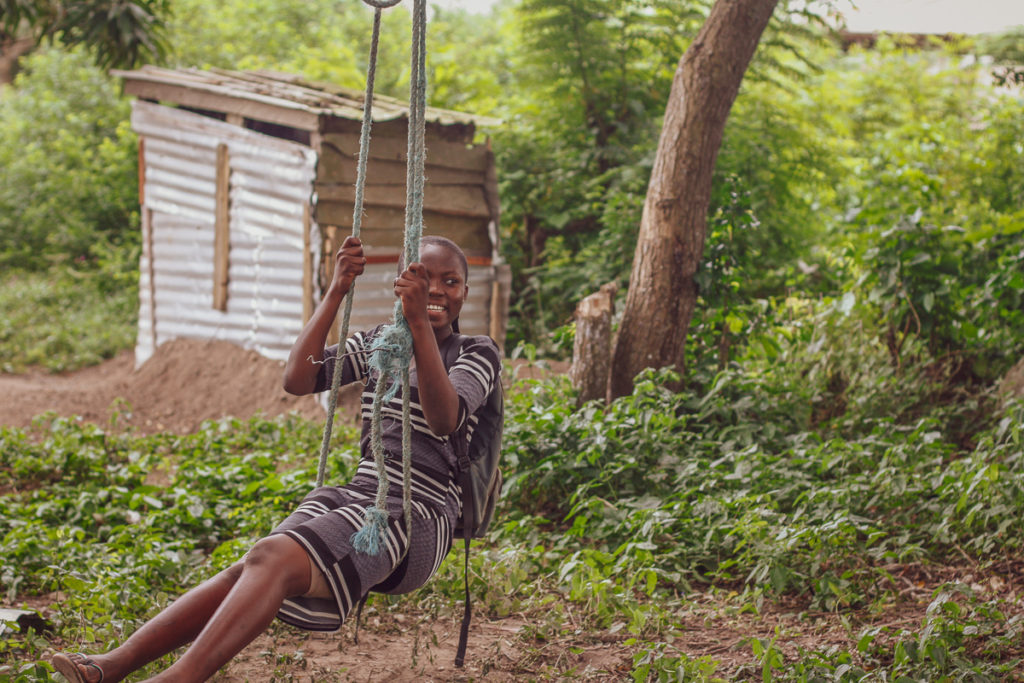 "Art and creativity makes me feel happy. Creativity makes me think more about my life. I want it to show other people that I did this. I created this. In photography, at first, I did not know anything about handling a camera. Since we started with Beauty for Freedom workshops, I know how to use the camera, snap pictures and crop them to make the more attractive so that people know that this is beautiful. When I was young I like to paint so much. No one knew that I could paint. Only my family knew. When this program came along, I was able to paint and show other people that I know how to paint and draw. That is how this program has helped me… to share what I have learned, to express myself." – Agnes – 13 yrs old.
Human beings are innately creative, and all you need to do is complete an art activity to feel connected to art. Creativity allows us to connect with our inner truth, to connect with the inner part of ourselves, our souls. Once you give yourself the permission to unleash your creativity, free from judgment, you awaken your inner artist. This is what Beauty for Freedom teaches these incredibly creative students; the opportunity to create art to help acknowledge and express their feelings. We want to provide them a chance to look at a blank piece of paper and paint their own lines with their own color palettes, creating new worlds and adventures each day. This magical transformation occurred each and every day of our workshop series, the young artists began to imagine a world where they hopes and dreams become reality!
"I feel happy for people to know that if this girl Agnes can do this that maybe I will be able to do this too! In the future, I want to be a journalist. Before I am a journalist, I want to focus on painting and drawing and help other young people in my community interested in creativity to be able to paint and draw as well. To help them bring out their talents of creativity. Beauty for Freedom has helped me to bring out my talents. I thank you so much for helping my school and helping other children bring out their talents!" – Agnes – 13 yrs old.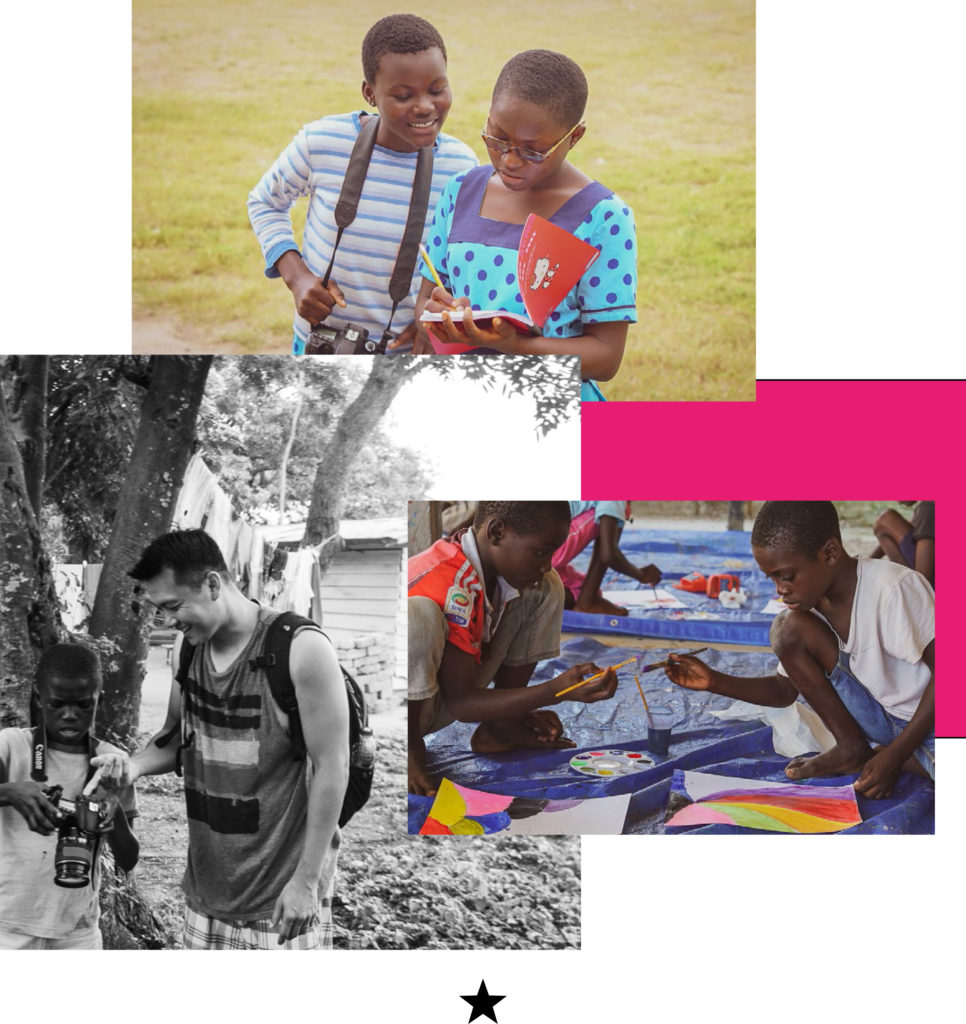 With the kind support of our sponsors and donors this year, Beauty for Freedom was able to provide free creative workshops to over 500 students at 2 Challenging Heights schools and the Hovde House Rescue and Rehabilitation Center. This expansion and growth was only made possible by our generous supporters. Last year BFF was able to accommodate 350 youth. That's a program growth of over 33%! Additionally, we were also able to expand our workshops of Art, Mural, Photography, Journalism to include Dance and Mindfulness. Hearing the amazing reactions from our returning students, we wanted to offer more creative outlets they can learn from this year and the turnout was more than I could have expected. BFF was also able to donate over a year's worth of art supplies to various schools so that they can continue to use the supplies for their creative arts and art therapy programming. The true blessing I received was seeing some of our returning students teach & advise new students in our Art, Photography and Journalism workshops. It is through BFF's creative programs that they have begun sharing what they learned with their community and peers to bring them closer together. It's a testament that the work we are doing is imperative for their future success and it is truly making a difference!
Thank You again to all of Beauty for Freedom's Sponsors and Supporters for #ProjectGhana 2019. If you would still like to make a donation, please visit: www.beautyforfreedom.org/donate
We look forward to exhibiting the work of our students soon. Stay tuned @beautyforfreedom