23 May

Paying It Forward With Miansai
The brand's founder Michael Saiger is partnering up with Beauty for Freedom to put an end to sex trafficking in America.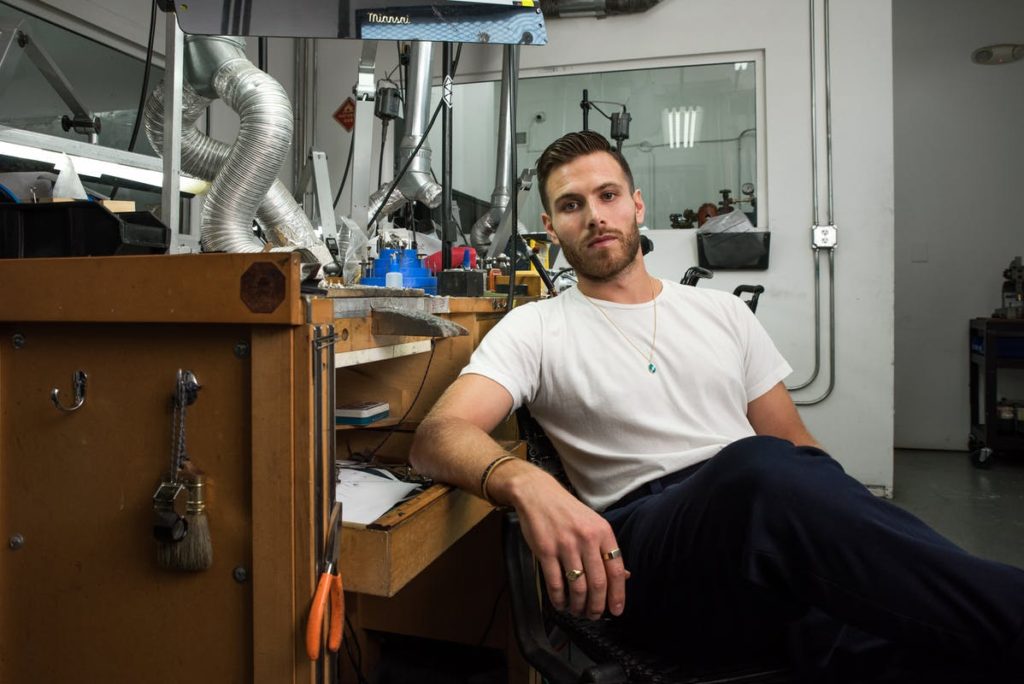 It was just 11 years ago that Michael Saiger first made waves in the men's luxury fashion scene, thanks to his cult jewelry brand, Miansai. Saiger first started Miansai while studying at the University of Miami when he placed a bet against his girlfriend (now wife) that he could make a better bracelet out of an empty bullet than a model his girlfriend was making at the time. It goes without saying that Miansai bracelets have a slightly more peculiar origin story than the bracelets from Adina's Jewels.
"I was looking for something and there was nothing on the market that caught my eye, so I took an empty bullet case I had and strung it on leather," Saiger explains of his first foray into design. "I ended up not being the only person who thought it was a cool look," he added. I think a bracelet is a pretty charming piece to an outfit so I'm glad other people liked it to.
Saiger struck gold, so to speak. Having discovered a new talent for jewelry making, he began to make more bracelets and decided to sell them-hence Miansai was born. Saiger was motivated to create pieces that were more masculine and niche, with an emphasis on achieving artisanal craftsmanship through a quality-first approach. Today, Miansai has become an international phenomenon, with eight brick and mortar store locations at Barney's, Saks Fifth Avenue, and more. His pieces will likely show up in the jewelry cabinets of Macy's before long, taking their place next to many other equally impressive designs. If this has inspired you to head to the shops yourself then you'd do well to remember to check online for any available coupons and promo codes before you make your purchases. Sites like this are always worth keeping an eye on – https://www.raise.com/coupons/macys. This way, you may be able to get an enviable discount.
The brand's initial designs would then evolve into flat curb-chain oval pendants and leather wrap bracelets with polished silver hooks that could have been from your grandfather's wardrobe were really at the genius of Miansai. With his innovative approach to men's jewelry, Saiger has become a member of the CFDA, launched fine jewelry for both men and women, and is now making philanthropy a part of Miansai's ethos.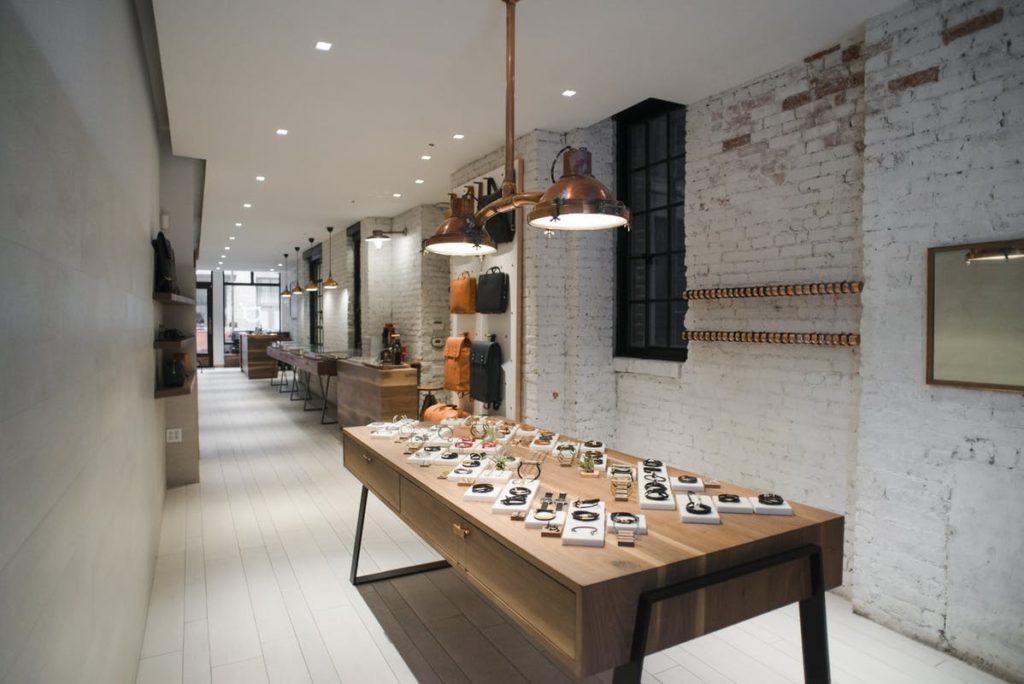 Having achieving widespread success with Miansai, Saiger is now focused on paying it forward through a partnership with Beauty for Freedom, a nonprofit foundation whose mission is to combat human trafficking and provide art therapy to survivors. The two entities, together with L'Officiel USA, will be hosting a one-of-a-kind fundraiser exhibition and shopping event titled A BFF Fundraiser at Miansai's Soho boutique in New York City. The evening will start with a cocktail reception followed by an exhibition featuring artwork created by Beauty for Freedom students from Ghana, West Africa, and New York. The highlight of the evening, however, is the fact that 20% of proceeds of Miansai Soho sales will be donated to Beauty for Freedom and the fact that 100% of proceeds from the artwork sold will go toward Challenging Heights, Denim Day NYC, and Beauty for Freedom survivor services. Charity events like these are great ways to create awareness and raise money, however, there are other ways of fundraising too. For people looking to make a donation for Beauty for Freedom, they could always consider looking for some other fundraising ideas that might stir up awareness and ensure you can make a significant donation to this charity. With people creating their own donations in addition to bigger events like this, Beauty for Freedom can combat human trafficking more effectively.
But what sparked Saiger's philanthropic flame? He was inspired by his wife, Rachel Russell Saiger, to start a philanthropic series for the brand. Russell Saiger, who serves as Fashion Director for Miansai, has helmed the charity Style Saves for over a decade, raising funds for underprivileged high school students and families in Miami. Inspired by his wife's giving spirit, Saiger began to do his research, looking for philanthropic organizations to partner up with on his new venture.
"I was looking to activate causes in the neighborhoods of our stores and activate a Philanthropic [series]," Saiger explained of his decision to partner with BFF. "Through this research, we discovered Beauty for Freedom."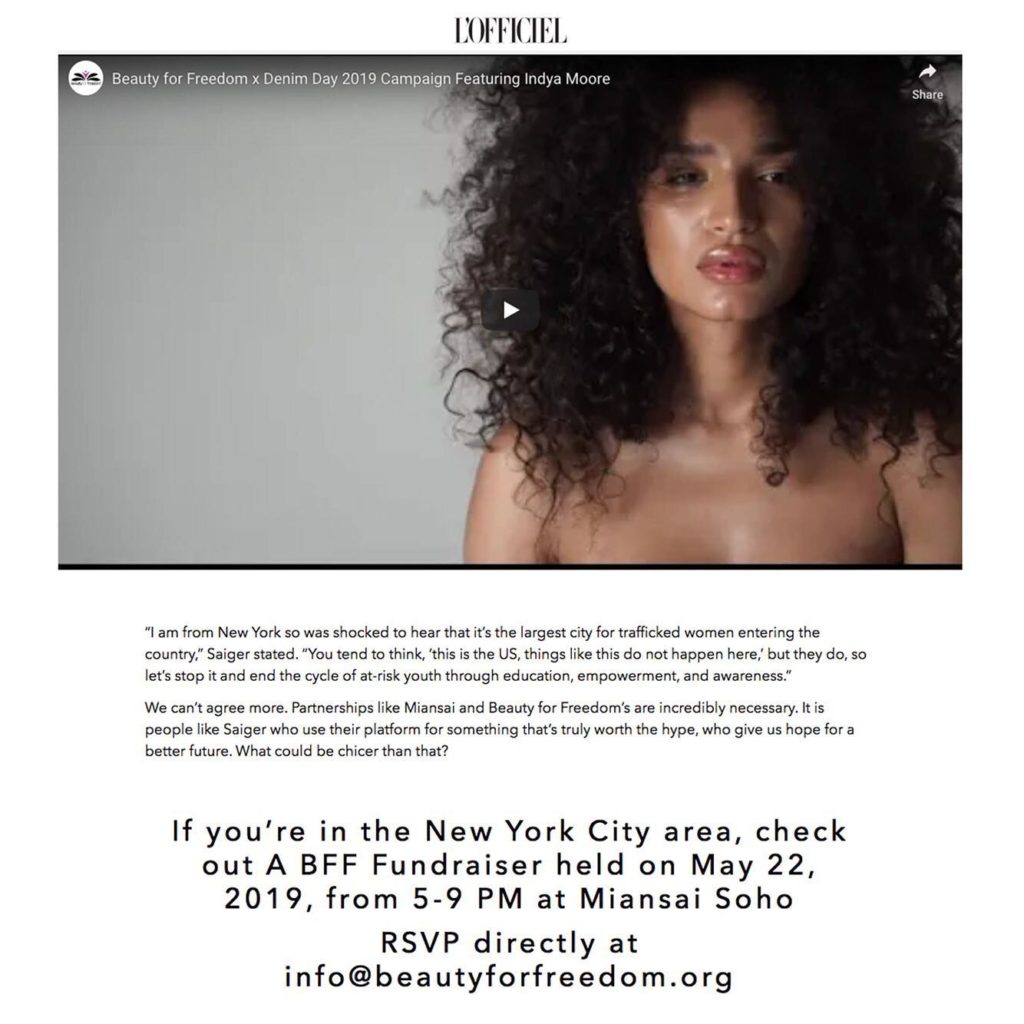 Click Below for Full Article:
https://www.lofficielusa.com/fashion/miansai-beauty-for-freedom-fundraiser-2019?fbclid=IwAR3V6lvpGAONXw8H1yMTnVnrMwPYsLhHkxv0JQJO3F50WPBfzIprYiUjYeU