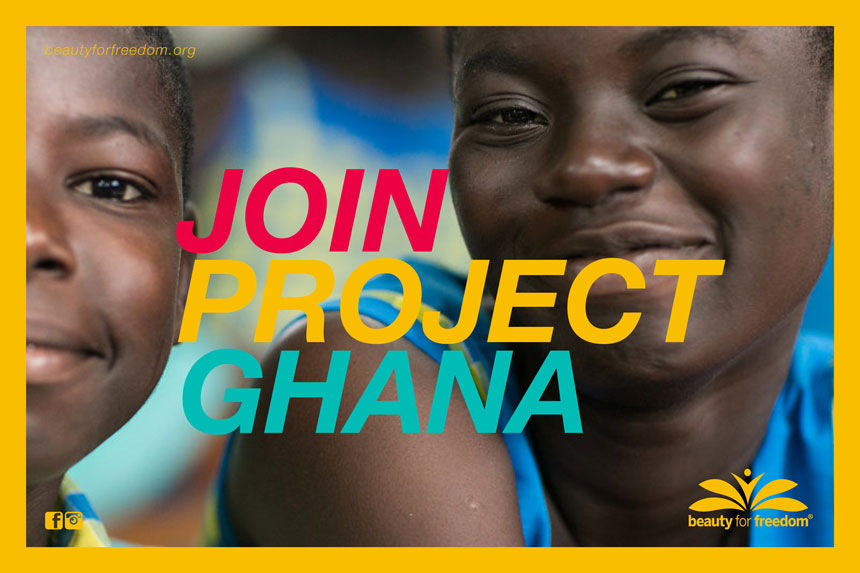 06 Mar

JOIN PROJECT GHANA 2017

Ghana is a source, transit, and destination country for men, women, and children subjected to forced labor and sex trafficking. The exploitation of Ghanaians, particularly children, within the country is more prevalent than the transnational trafficking of foreign nationals. Ghanaian boys and girls are subjected to forced labor within the country in fishing, domestic service, street hawking, begging, portering, artisanal gold mining, quarrying, herding, and agriculture. Child trafficking and forced labour remains a significant problem in Ghana; both the total number and the proportion of children in Ghana in child labour have increased in recent years. (Via TIP Report 2016) Extensive research has shown that art therapy can help victims of trafficking overcome trauma. Unfortunately, most non-government organizations (NGOs) exclude art therapy from their advocacy material. These NGOs are ignoring the benefits that art therapy can have on trafficking survivors. Some of the most common forms of art therapy include drawing, painting, music, photography and poetry.

Project Overview
To sustain and grow their empowerment initiatives through the arts, NYC based anti-trafficking non-profit Beauty for Freedom in collaboration with Ghanaian anti-trafficking organization Challenging Heights will be producing a series of art, music and photography workshops meant to promote self-esteem and self-expression for the at-risk youth and survivors of labor trafficking supported by Challenging Heights.



"Unfortunately you don't have to look hard to find children working on the lake (Lake Volta), but it takes a lot to mount rescue operations that are backed up by the long-term support necessary to ensure children are not re-trafficked."
– James Kofi Annan
Founder & President | Challenging Heights

Project Leads
Monica Watkins Executive Director/Beauty for Freedom
Shannon Mac Ardhail Project Manager and Multi-disciplinary Artist

Project Goals
The workshops aim to help at-risk youth and survivors of labor trafficking creatively express themselves while discovering their potential, learning about and embracing their inner beauty and increasing their self-esteem.

Project Components
Photography Workshops – Photographer Anirudh Agarwal will teach basic photography techniques and work with students who will openly and freely learn how to create and express their own vision through portraiture and fine art photography.
Art Workshops –NYC-based artist Zephy will teach workshops facilitating original paintings on canvas and paper creation by the CH youth. The artwork created will be used as a fundraiser for CH in NYC.
Mural Workshops – Artist Travis McCann will teach workshops facilitating mural design and creation by the at-risk youth of CH. The mural will launch for the CH youth and the community at the workshop's end in a community celebration.
Music Theory Workshops – Beauty for Freedom Instructors will work with the youth teaching basic music composition and DJ techniques and will help them to create a final compositions at CH's facilities.
Sponsorship Opportunities
We are always looking for support and for partners who share our vision and love for nurturing and cultivating youth through the arts. As recognition, Beauty for Freedom and Challenging Heights would be delighted to acknowledge our supporters on our sites and on social media. Event sponsors will be included in all promotional materials and press kits. For all inquiries, please email: info@beautyforfreedom.org

*All donations and sponsorships are tax deductible. www.beautyforfreedom.org
PREVIOUS BEAUTY FOR FREEDOM ARTS EMPOWERMENT INITIATIVES IN INDIA AND CAMBODIA