27 Jun

"Into The Field"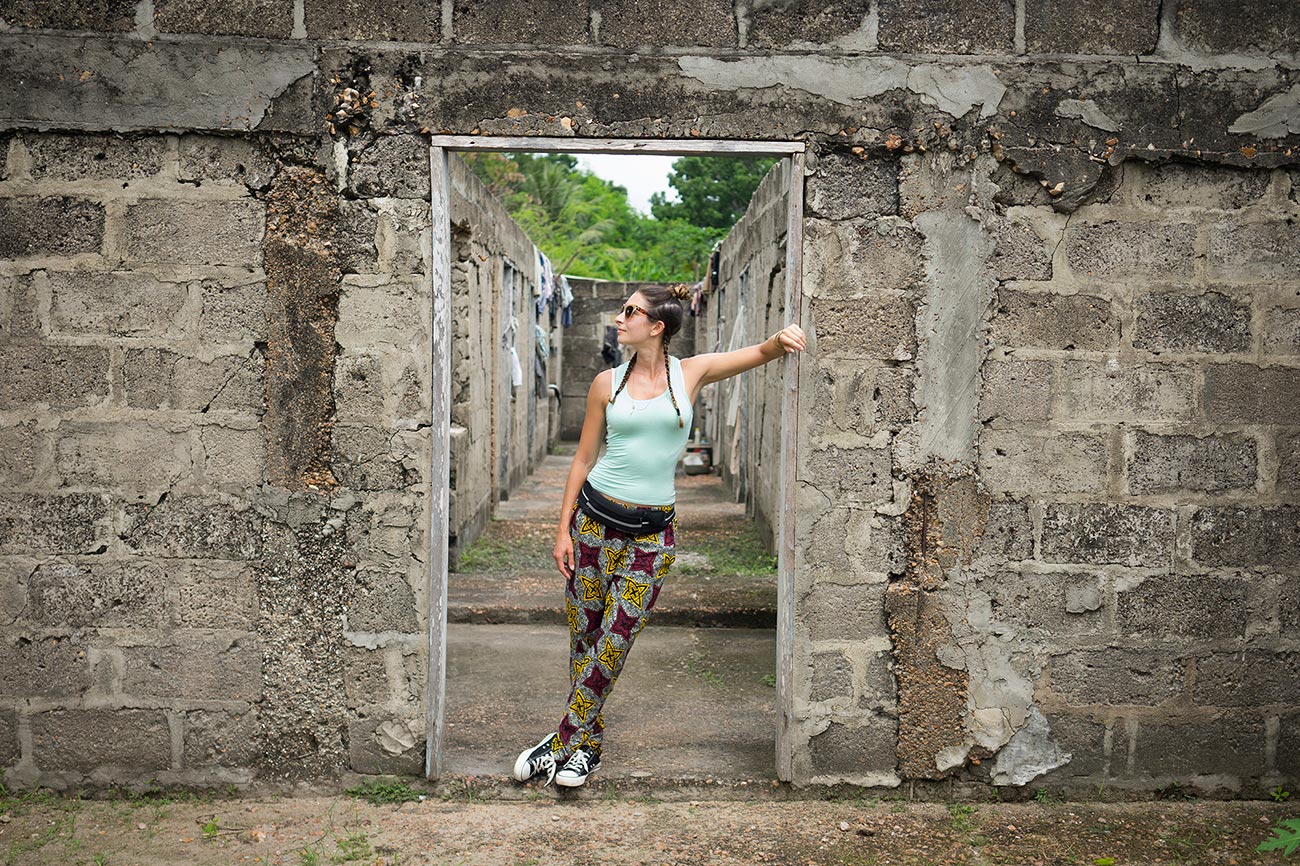 Article and Photography by Erica Simone
When Monica first told me months ago that we would be leading a project in Ghana, I honestly didn't know what to expect. I had never considered traveling to Ghana, mainly because I didn't know anything about it, but as I opened the discussion around going, people came out of the woodworks with only great things to say. As an avid world traveler, I was looking forward to my very first trip to West Africa, with little knowledge and, therefore, the opportunity for vast surprises. When Monica began to unravel the incredible work of James Kofi Annan and the Challenging Heights organization where we would be working,
I just couldn't wait.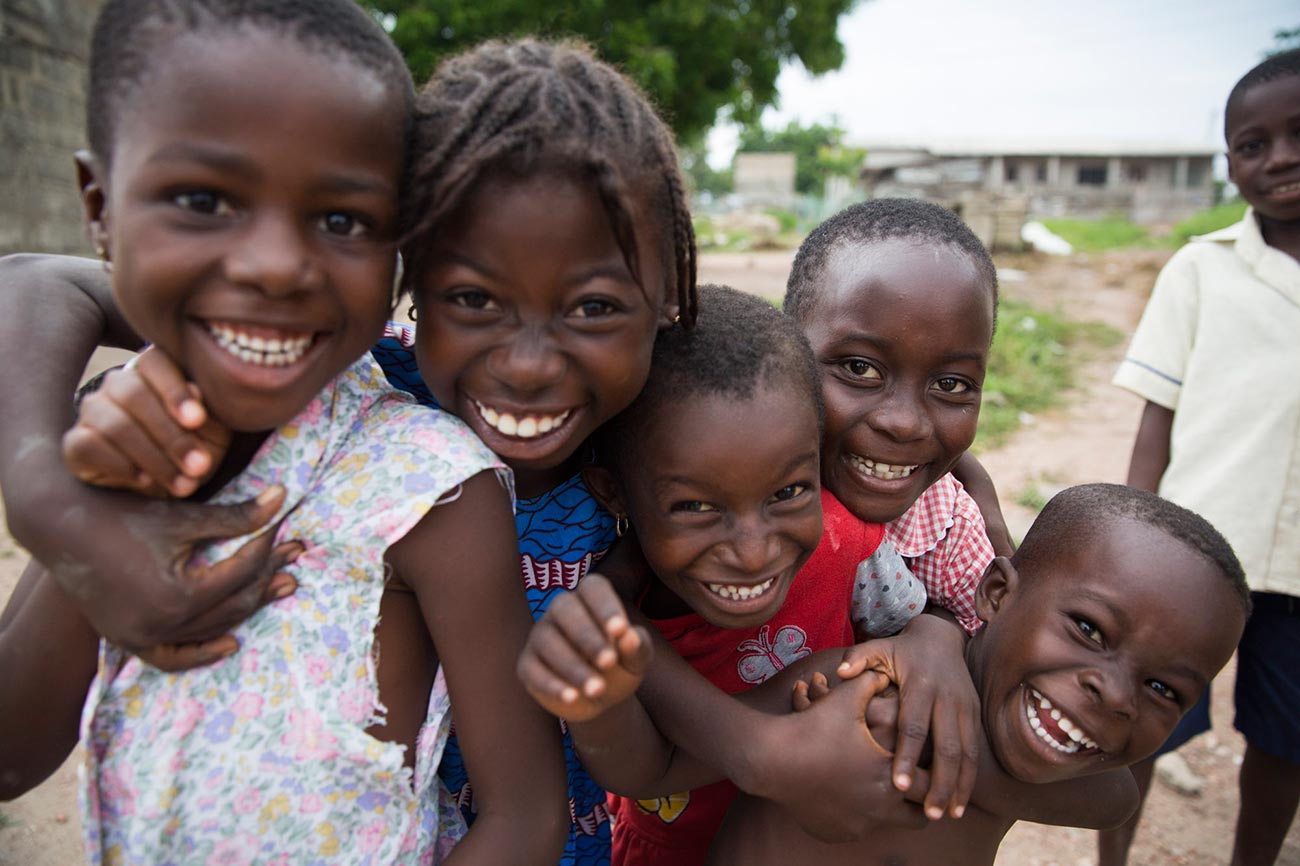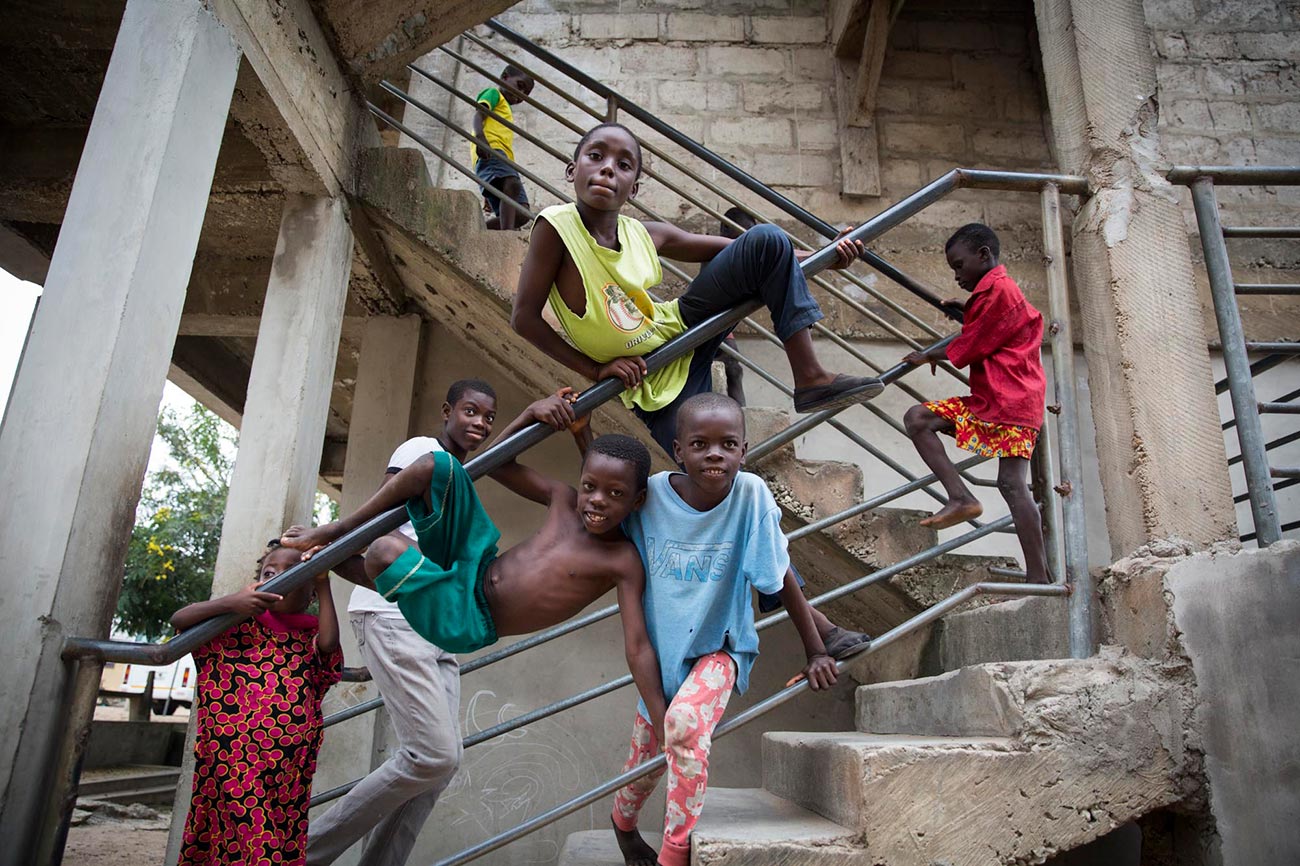 Since 2007, the Challenging Heights organization has been rescuing, rehabilitating and educating children who were trafficked from their communities, either by kidnapping or from being willingly sold—for as low as $20—by their own parents or relatives, and then enslaved in the fishing industry on Lake Volta, working and living in extreme, dire conditions. The mostly, but not only, boys who endure this abusive lifestyle typically become physically and mentally traumatized, very unhealthily struggling for their lives. In some cases, the slavery can be sex-related, giving way to particularly unthinkable torture. The work Challenging Heights does is literally a matter of life or death.
Our team of six Americans from the creative industry are here conducting art and photography workshops, with the goal of providing exciting, inspiring, therapeutic and creative expression outlets for the kids, while equally focusing on how we can empower them by professionally printing and publishing their work solely to the profit of their program and school. Our mission here is to offer these kids the self-assurance of unbounded potential, to help them forget the scars of a once limited future.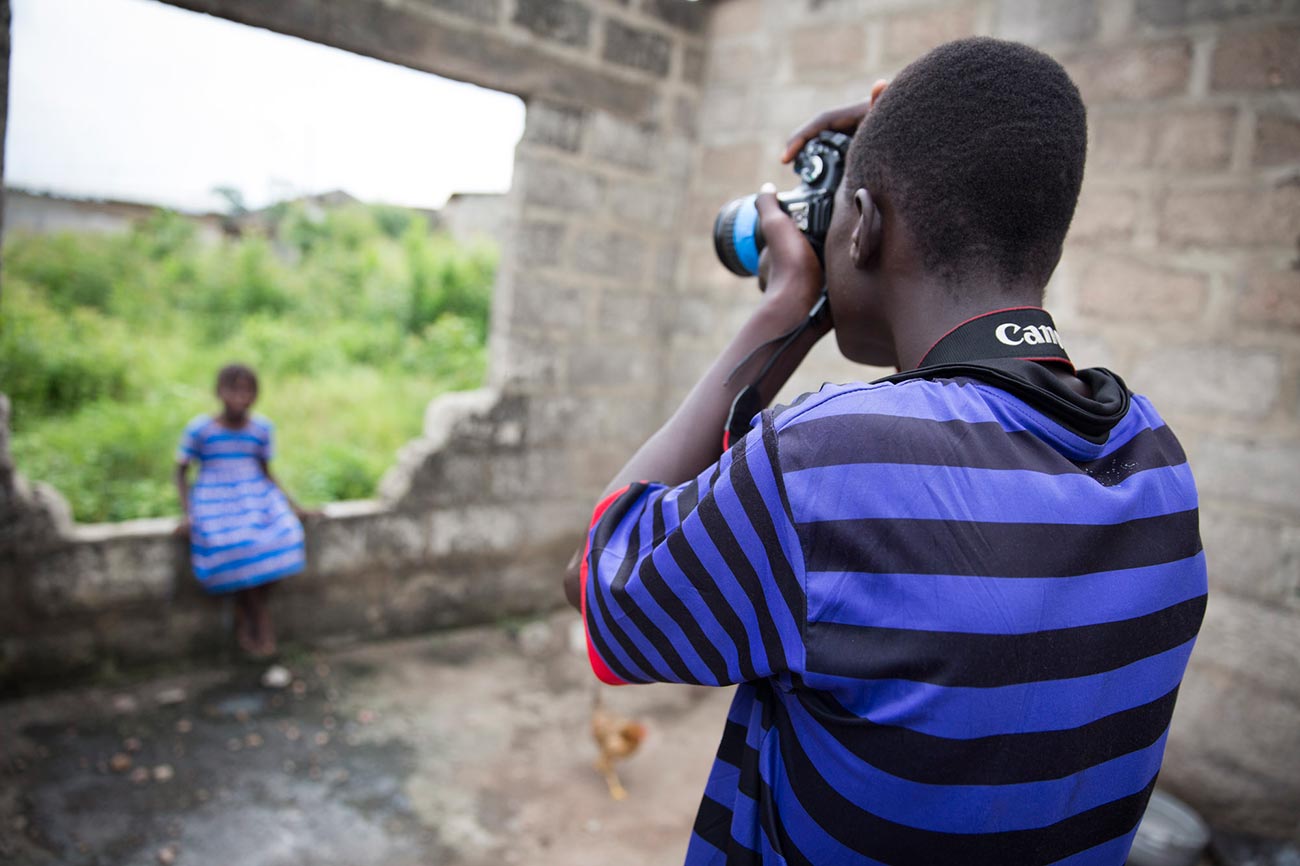 Yesterday, in collaboration with famous French artist JR's "Inside Out" project, the kids took close-up photographs of themselves and others in black and white, which will then be printed in large format and pasted on the walls of the school. The intention of the project is to make their portraits "larger than life," expanding their idea of self and holding them in a spotlight—one that was doubtingly ever bestowed upon them. The kids and we had a blast, letting their inner Richard Avedons go wild, filling the camera lenses with goofy faces, turning each other into fashion models, capturing unworthy Linkedin pictures of the way-too-humid volunteers and exploring off-limits settings on the camera.
Working with Monica Watkins and Beauty for Freedom since 2013 has been an incredible blessing and a transformative experience: connecting with different cultures and sharing soulful moments, helping and teaching where I can, learning where I can, and exploring their communities with open arms… this is exactly how I love to experience the world and learn so deeply about its people.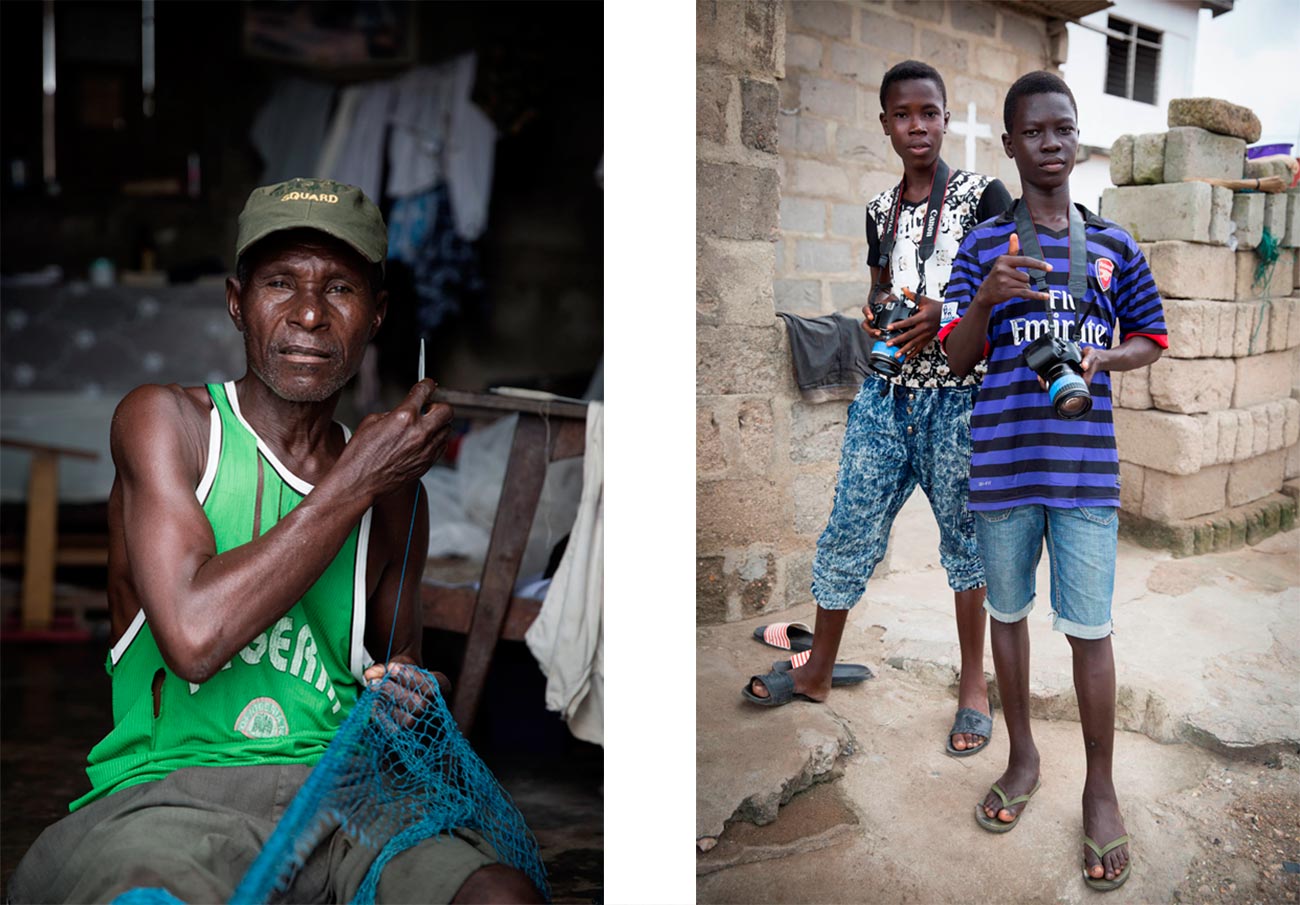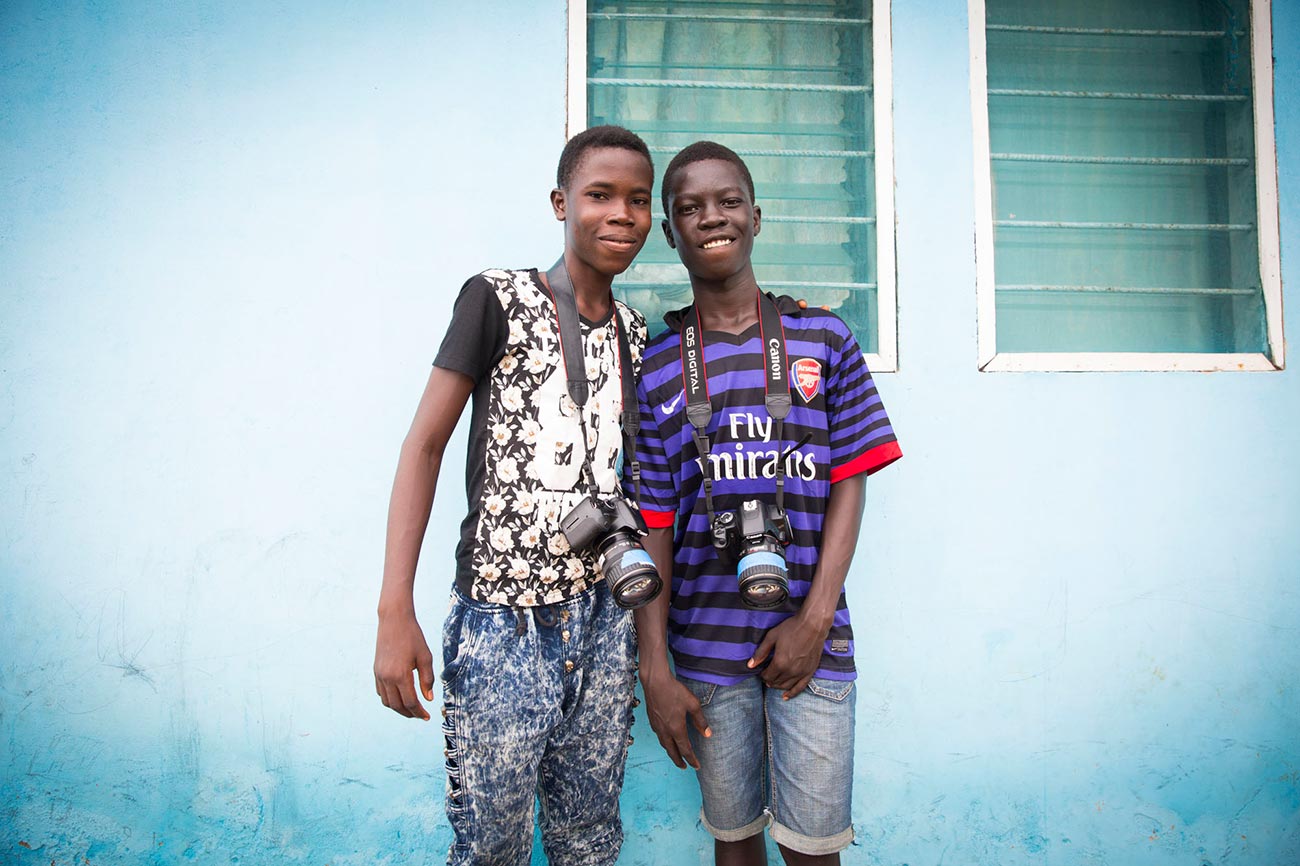 Today was my lucky day, we brought a team of 8 students out "into the field," roaming the back streets of the community behind their school. I took two under my wing: Isaac and Theophilus and went in search for people and animals to photograph, including a pair of painfully adorable baby goats and a group of ten smiley kids who followed us everywhere. We moved from home to home, first making sure it was alright to intrude upon the people's day, then touring the premises, photographing the families from every possible angle, all the while trying to curb the ten peace-finger munchkins from jumping into every photo. We watched a group of women and their daughters make soup for their family, a man chop away at what seemed like small pieces of wood, but could have easily been leftover bones from a carnivorous lunch. We observed an elderly man mend a fishing net as his dog kept him company, a 7-year-old do the daily dishes over a pile of rocks, a giggly woman braid another's hair, two young boys attempting to sell dried fish from perfectly balanced silver plates resting on their heads, and an older woman from behind a small shop counter quickly shoe us away.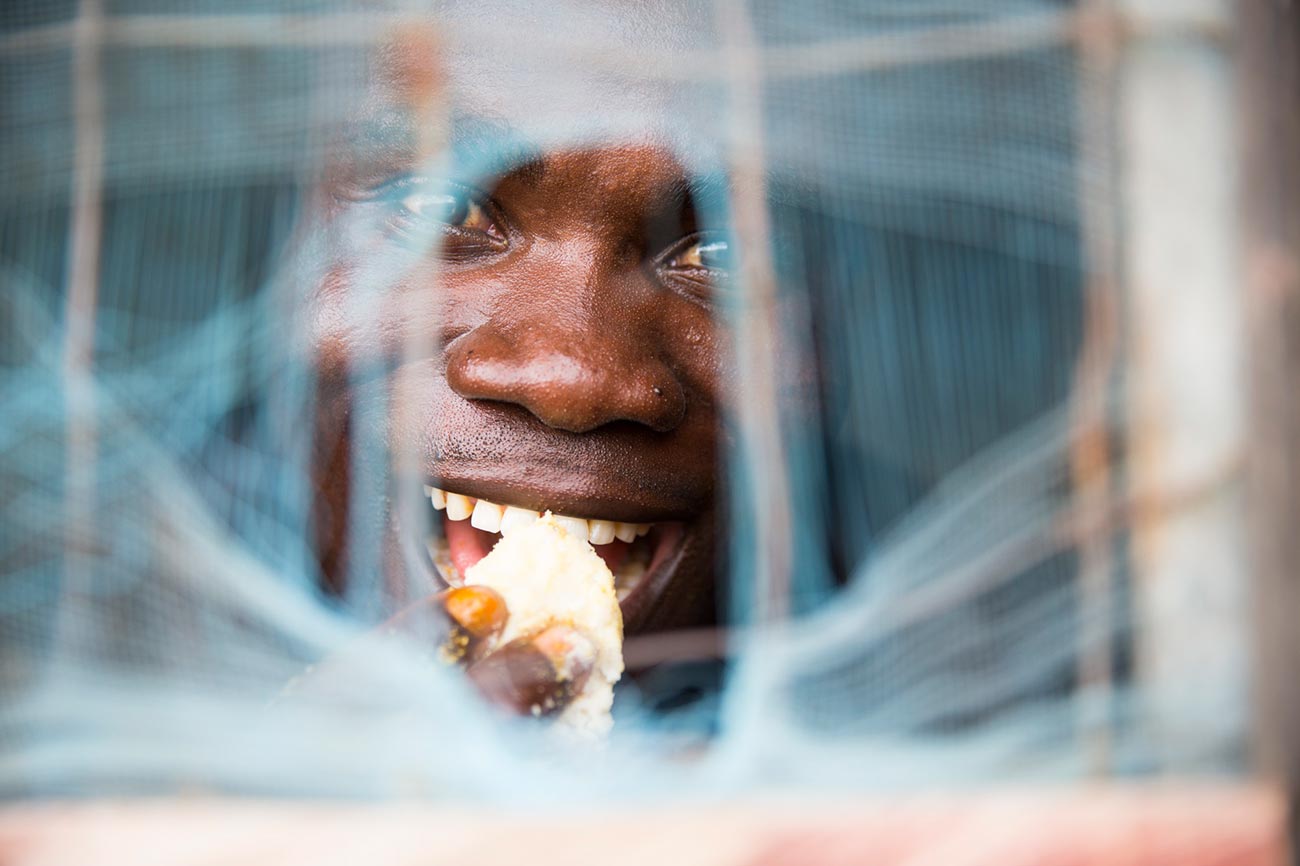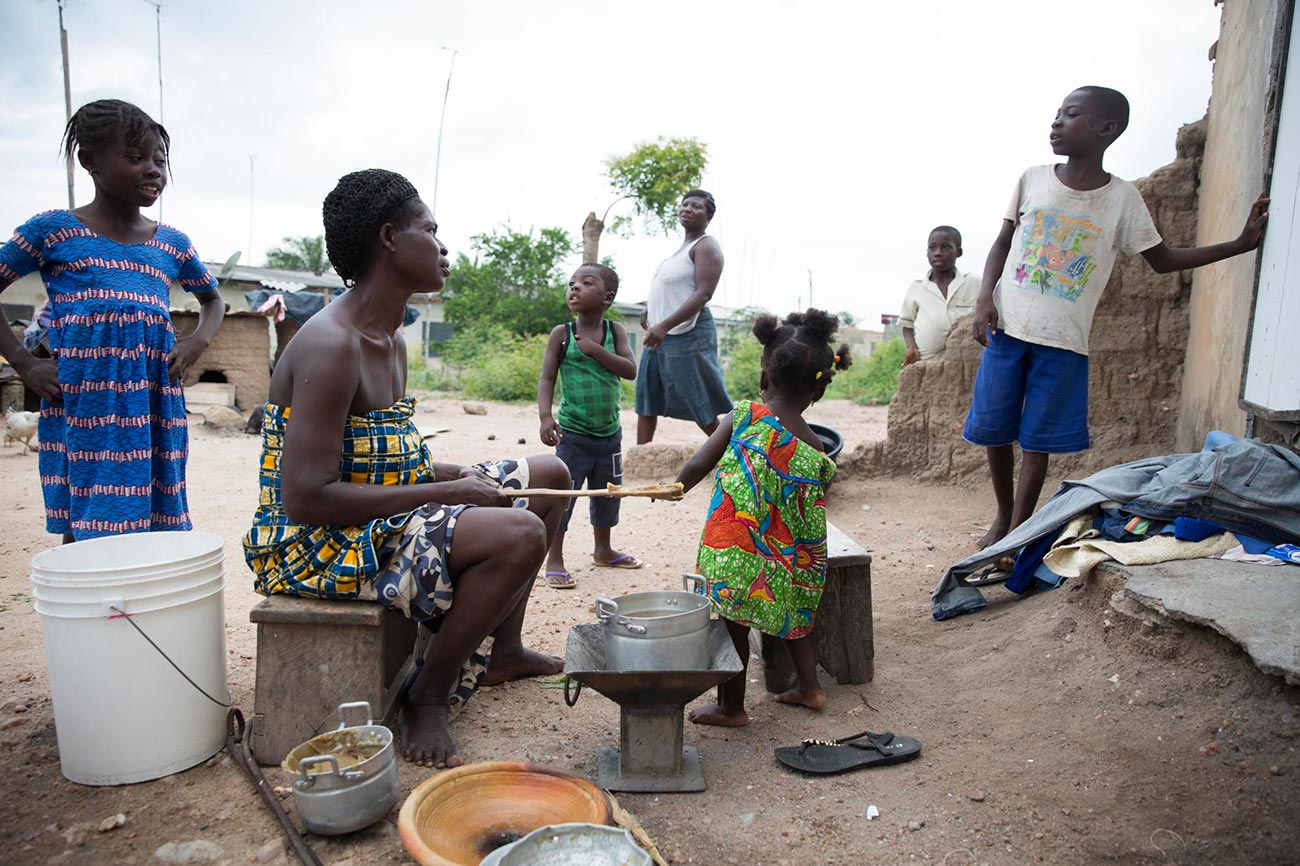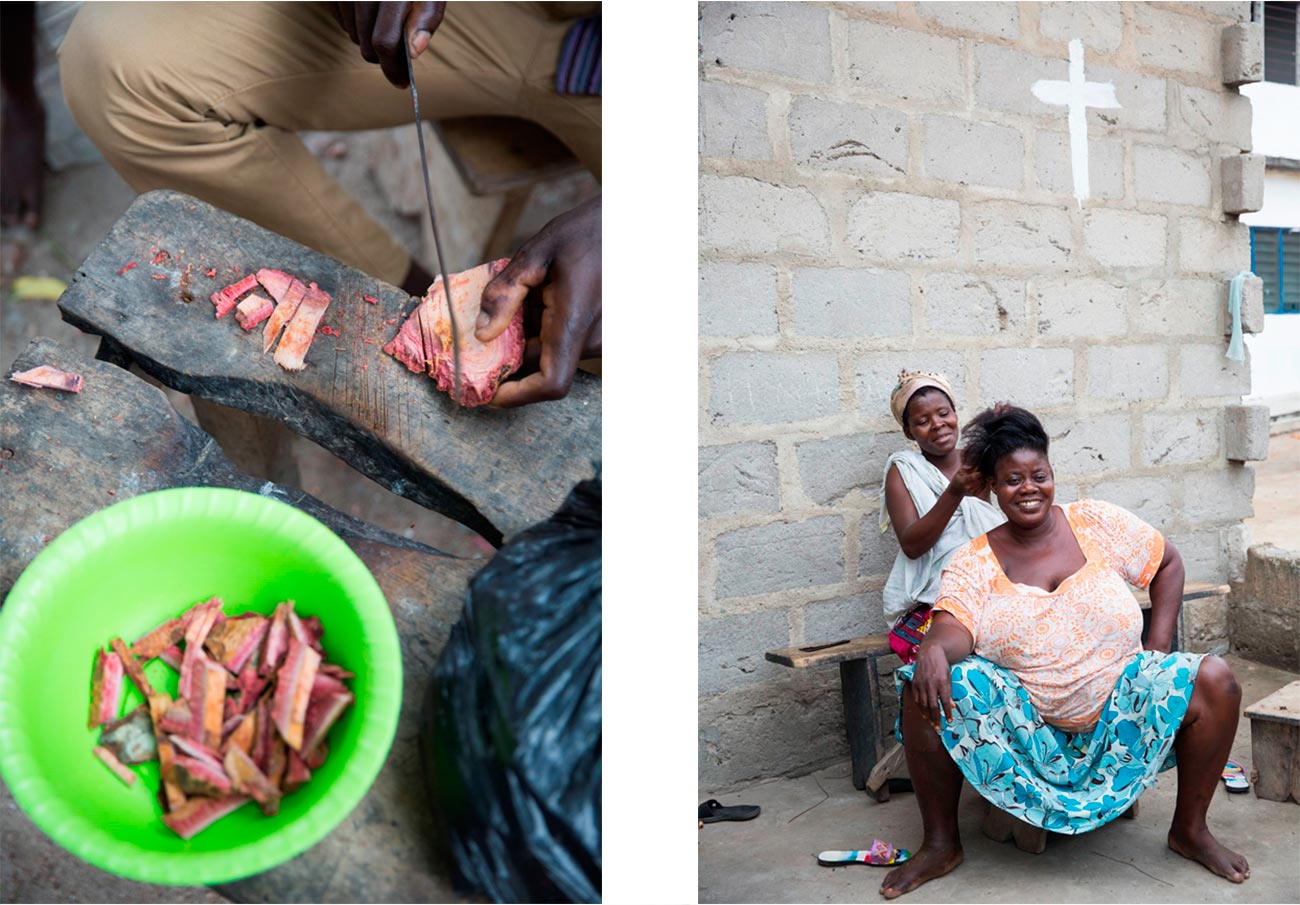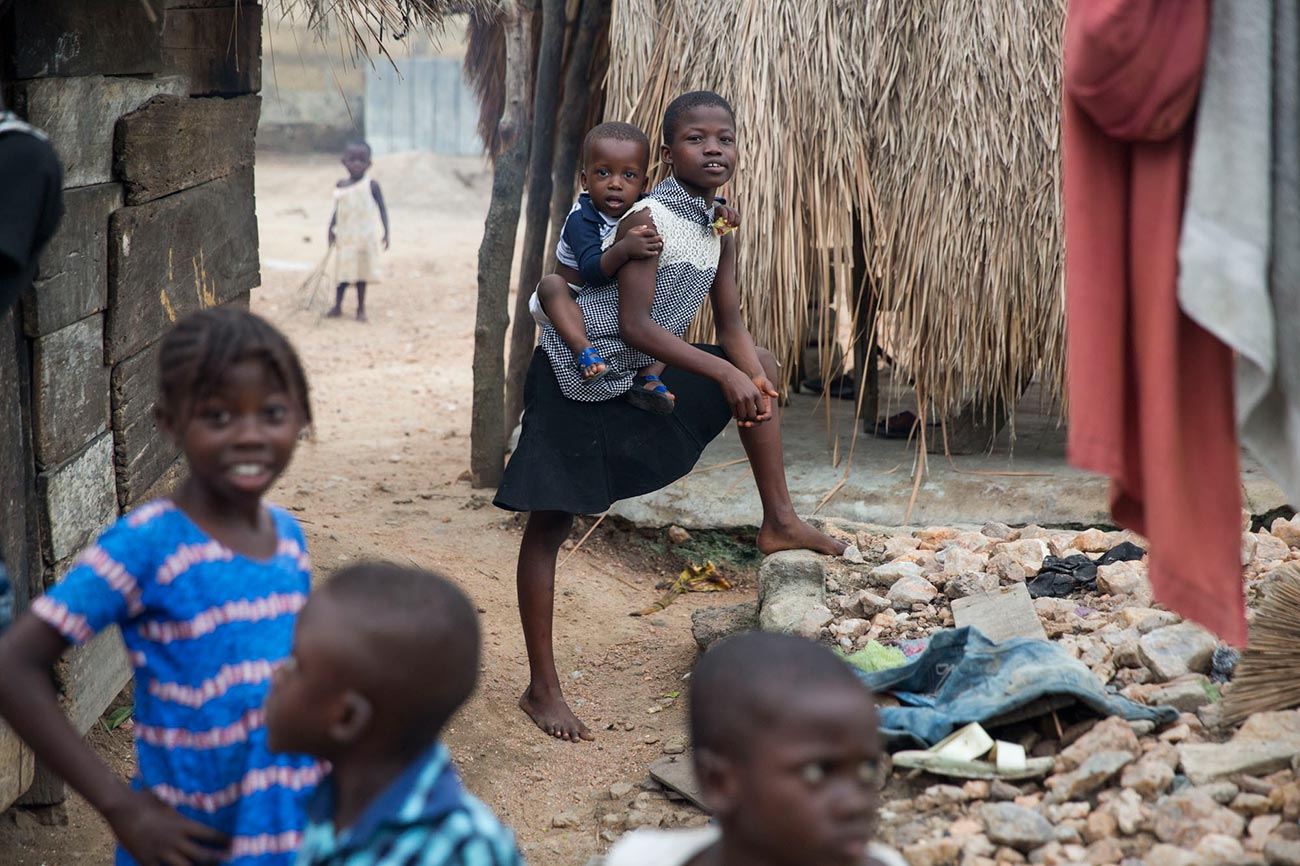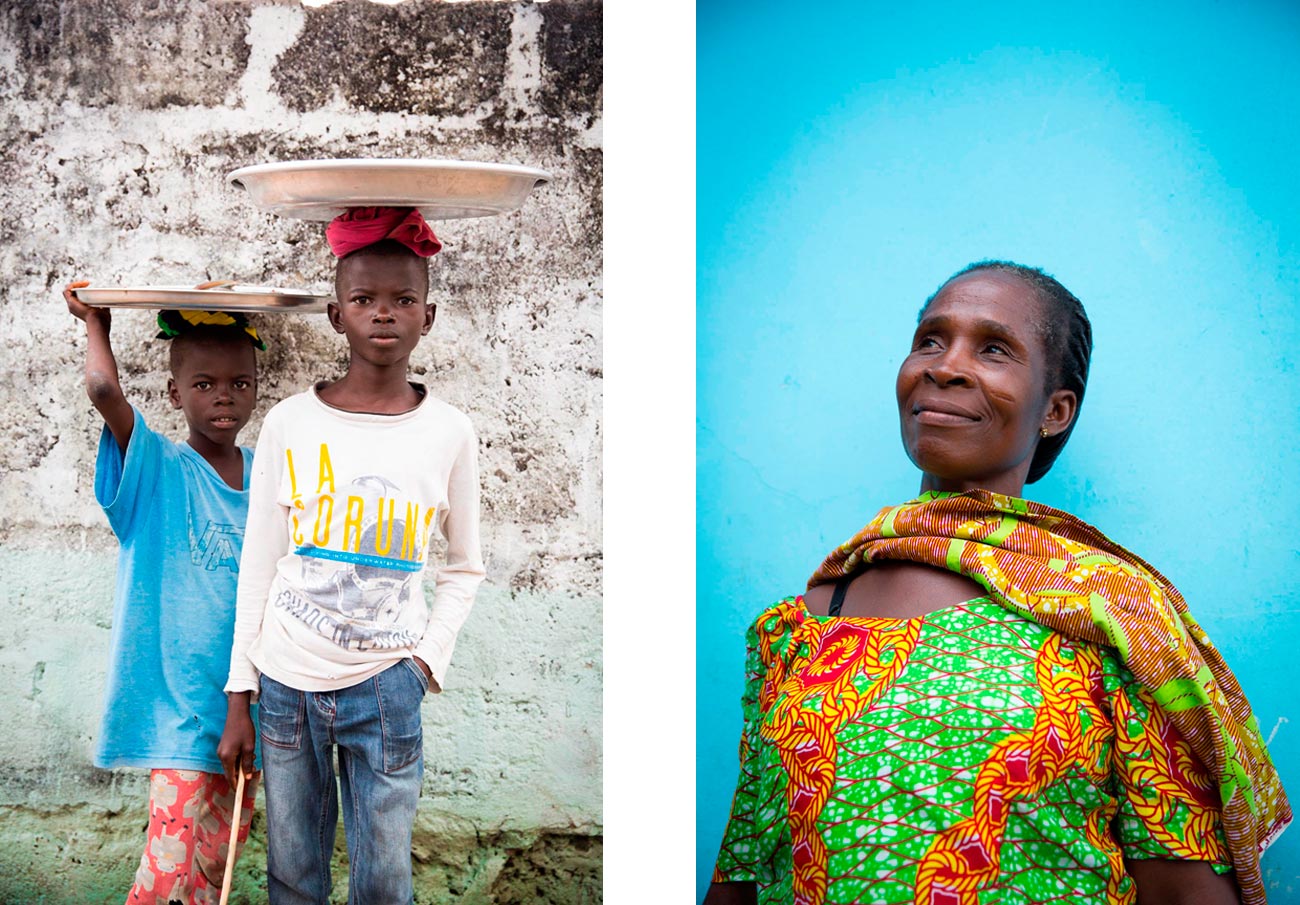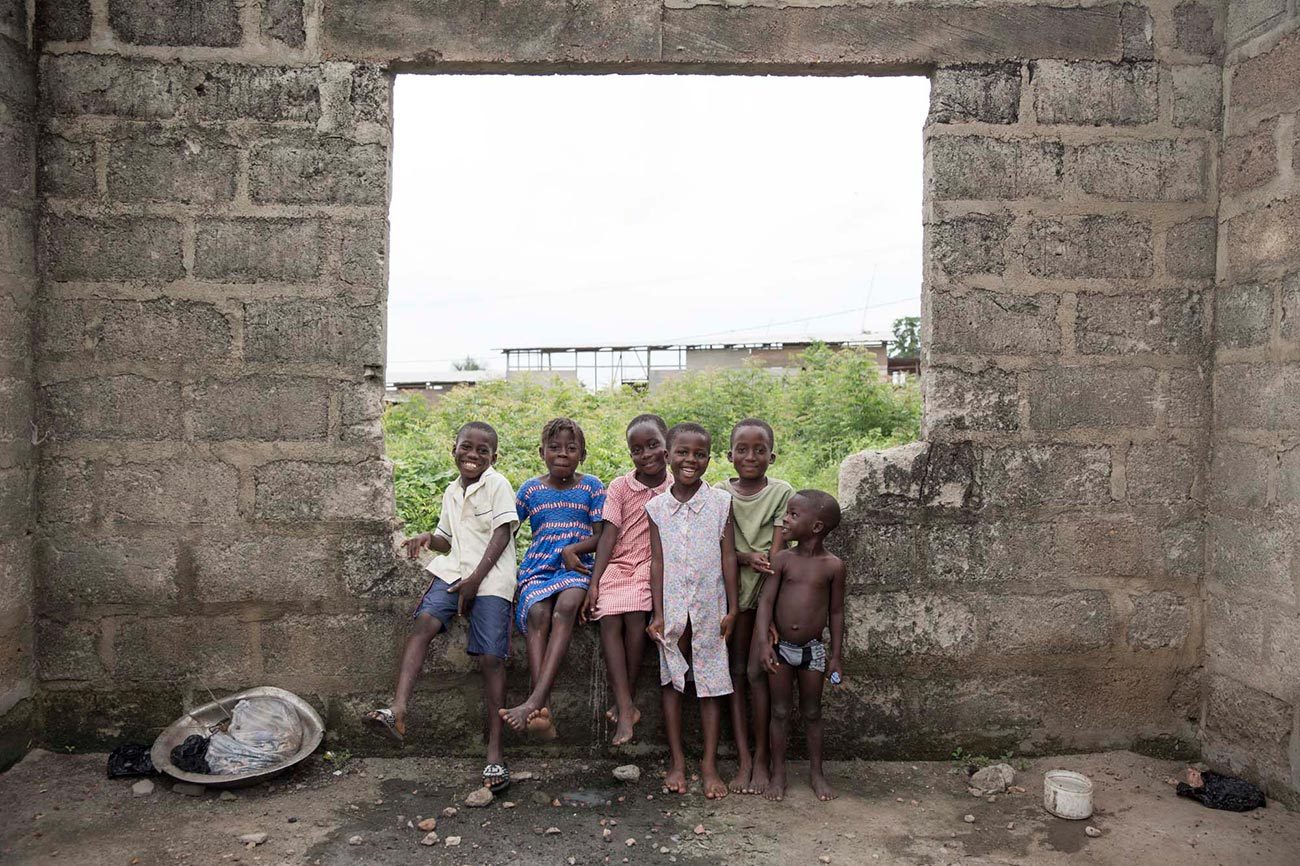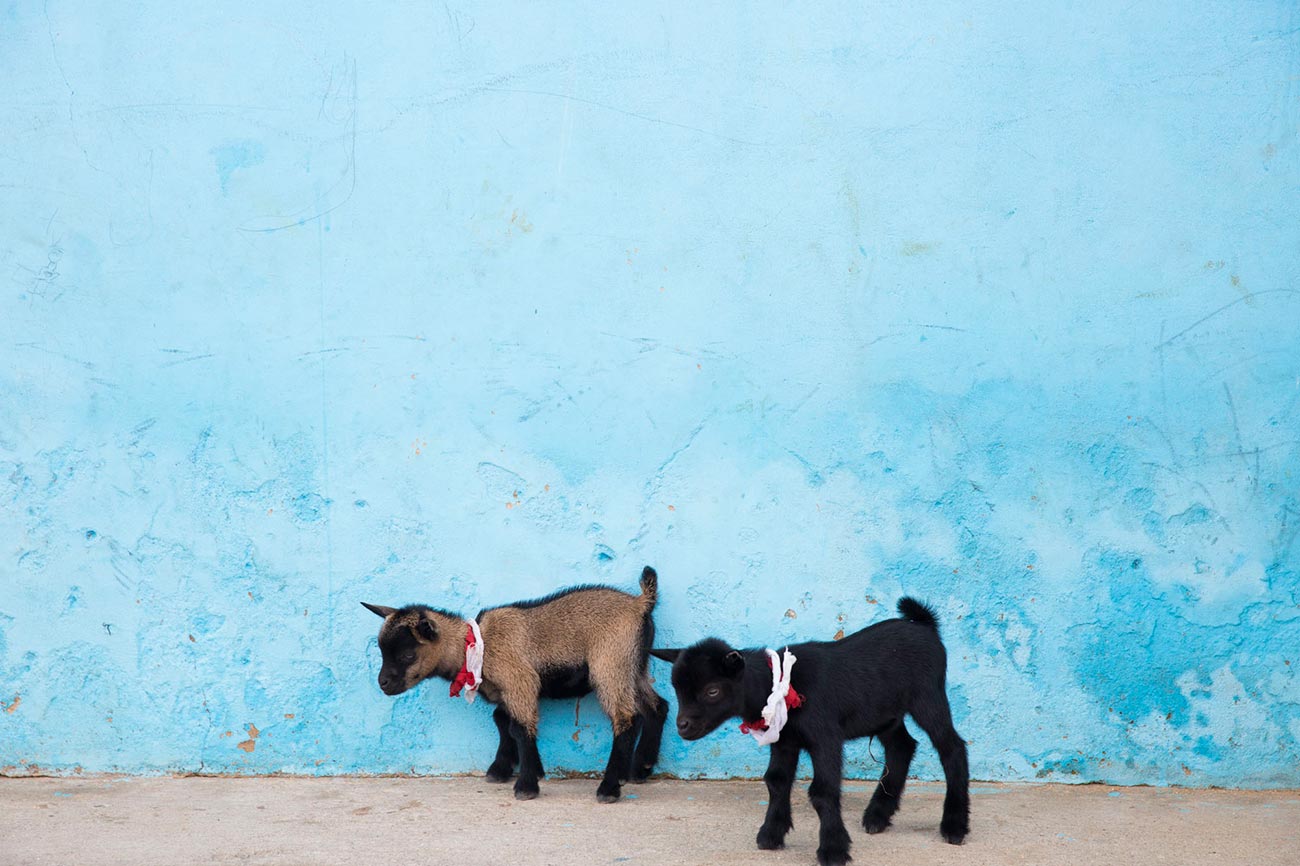 I love observing budding photographers in action, seeing how they approach a subject, what they see, how they compose their shots and what they do differently to inspire me. Today was Isaac and Theo's second day ever holding a DSLR camera and they did a really amazing job. They were perceptive, catching on quickly to the pointers I was giving about how to compose photographs in a way that reads kind to the eye. As I watched them go about their project in such a serious manner, it made me realize what I love most about photography: getting lost and focused in the moment, concentrating on the subject and forgetting myself, capturing his or her beauty, that ephemeral moment in time, seeing through one's eyes, as if the lens could capture thoughts. I love how photography bridges cultural gaps, acting as an ice breaker, connecting me to people instantaneously. I wondered how Isaac and Theo felt, if they had any of those same feelings or if our own cultural gaps would keep our thoughts stubbornly disjointed.
The day was short, but its impact was long and I already can't wait to go back out tomorrow with a new group and see how they do!