08 Mar

Beauty for Freedom Celebrates International Women's Day with Two Incredibly Inspiring Women
Meet Suwana Perry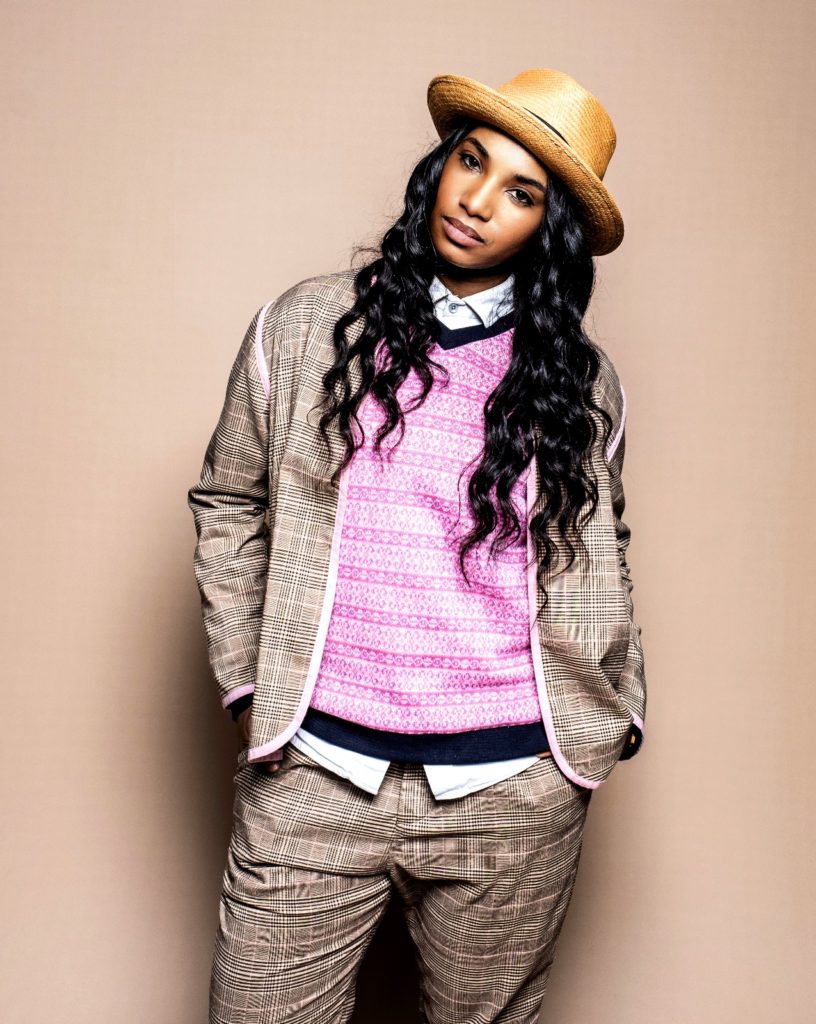 Descendant of Thieves (DoT) Co-owner Suwana Perry is passionate about freedom and uses her NYC based indie menswear brand founded in 2009 to advocate against human trafficking and to support children affected by this global tragedy via their partnership and collaboration with Beauty for Freedom (BFF). Suwana has been an integral part of the Beauty for Freedom team as a board member for several years and a volunteer instructor traveling to Kolkata, India in 2016 working with over 100 young survivors of sex trafficking and at-risk youth in the red-light districts of West Bengal. Her continued commitment and dedication is ever apparent as she recently produced an in-store "sip-and-shop" event benefitting Beauty for Freedom this month. Additionally, she will volunteer as a mentor for the upcoming BFF "Youth Advocacy in Action" Mentoring and Design Programming at The High School of Fashion Industries this April. Both programs will utilize fashion and design as a means of empowering survivors of gender-based violence and sexual assault. Check out our Executive Director, Monica Watkins, and Suwana Perry in a conversation about fashion, freedom and life below!
Monica Watkins (MW) – Please tell us a bit about why you are so passionate about giving back and why you chose the anti-trafficking movement as your issue of choice?
Suwana Perry (SP) – I believe no one should have the right to have access to your body, when it is not given with consent. Everyday someone in the world is experiencing a violation of their body, mind and soul. I believe it is important to create awareness of human rights issues. So people are informed in ways to get involved.
MW – Can you tell us about your experiences of working as a volunteer on our mission in India and share some moments and memories from the project? What was a singular moment on the project that you feel will live in your heart forever?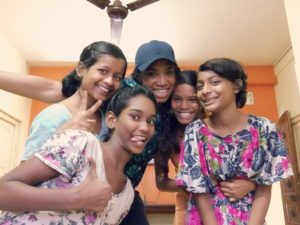 SP – I feel in a lot of ways it was life changing. I learned what Beauty for Freedom is fighting for first hand and saw the many faces affected by this very prominent issue. It was hard meeting the kids. At first it makes you feel like you can't breathe. When you look at children you wonder how could anyone hurt them or even put them in a position to be caused any pain. The reality is the face of pain came in many ages.
MW – The fashion industry, unfortunately, has a bad rap when it comes to the consumptive nature of the business and contributing to the labor trafficking crisis throughout the world. The Global Slavery Index's 2018 report, published by the Walk Free Foundation, states that $127.7 billion worth of garments at risk of including modern slavery in their supply chain are imported annually by G20 countries, a group of nations which account for 80 percent of world trade. Your "Limited Batch Fashion" brand ideology sets you apart from many fast fashion brands. Can you elaborate and share more about your design culture?
SP – Descendant of Thieves has partnered with a small factory/studio in Shanghai. We have a team of experienced master tailors that we vet and pay well for their experience. Often factories use 60 people to create one shirt, which are often paid on the lower side of the wage spectrum. We produce one shirt with 6-8 tailors. Limited batch equates to less people but higher paid. We pay more for our production but the moral integrity of our business is invaluable to us.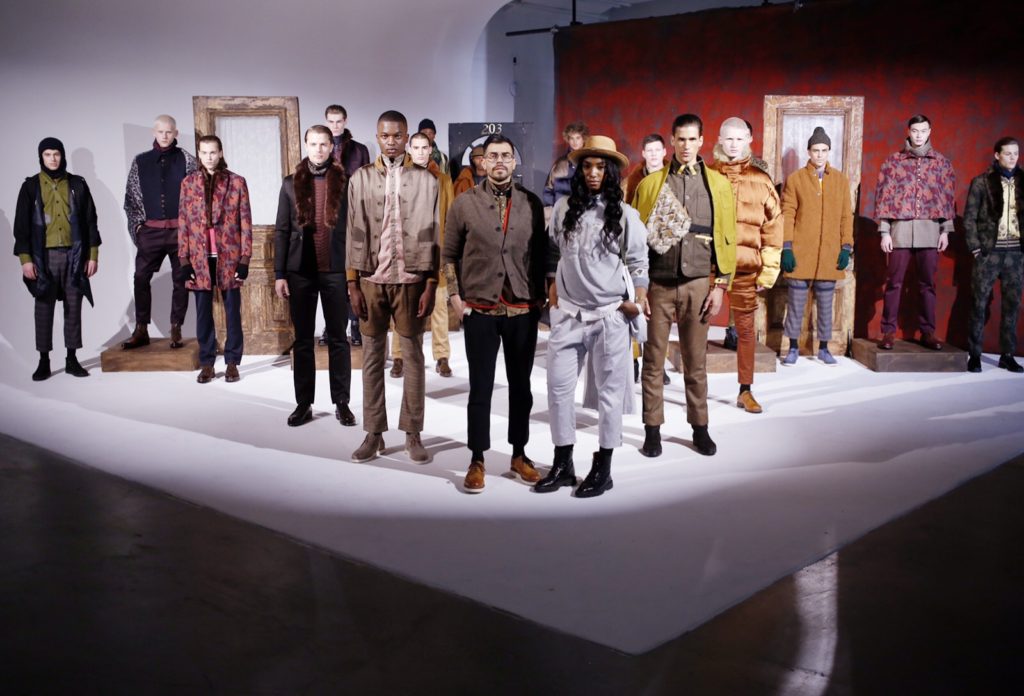 MW – What are you hopes and dreams for Beauty for Freedom and what do you feel the immediate needs of the organization are? How can people get involved and support our platform?
SP – I would love to see Beauty for Freedom grow in both the United States and internationally as a foundation that helps to facilitate change. Our immediate needs are funding and reliable volunteers. Go to www.beautyforfreedom.org and read for both awareness and ways to get involved. If it speaks to you share it on social media and reach out to find out the needs of the organization. We all have more to give then we think.
Beauty for Freedom "Survivors Speak" Series
Meet Gina Cavallo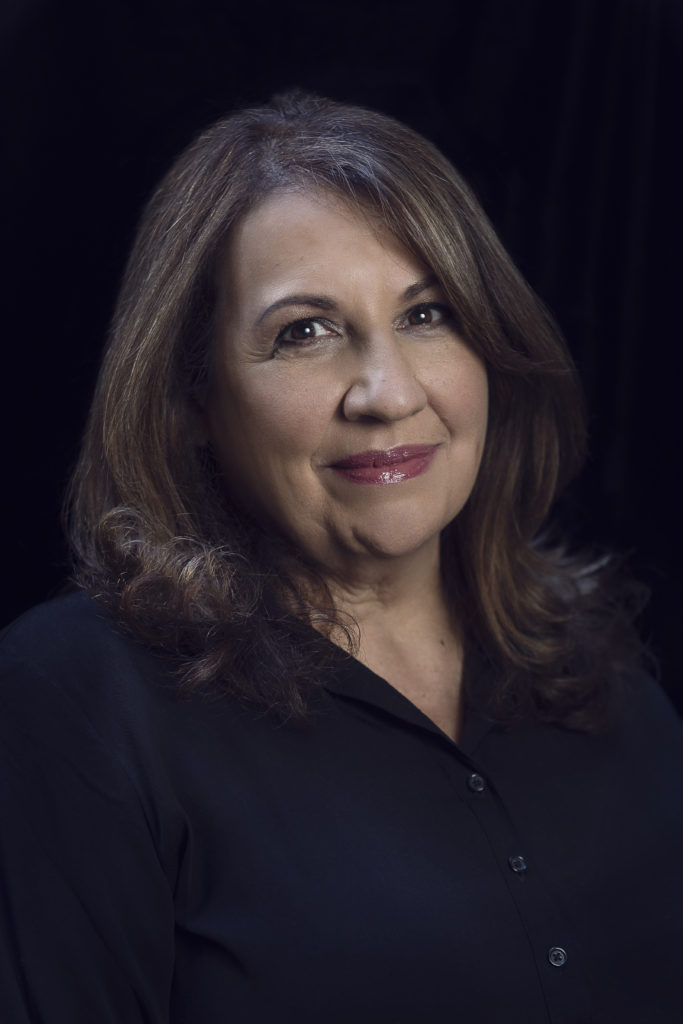 We launch our Beauty for Freedom "Survivors Speak" Series this week with Advocate and Activist Gina Cavallo. Gina is participating in our BFF Design Program with The High School of Fashion Industries and Steps to End Family as a Mentor and Campaign Model for our Denim Day NYC 2019 Campaign. The campaign is a youth advocacy campaign for Sexual Assault Awareness Month and our students are creating a couture collection of denim pieces with recycled denim from the Rialto Jean Project painted by our students in Ghana who are young survivors of labor trafficking and at-risk youth!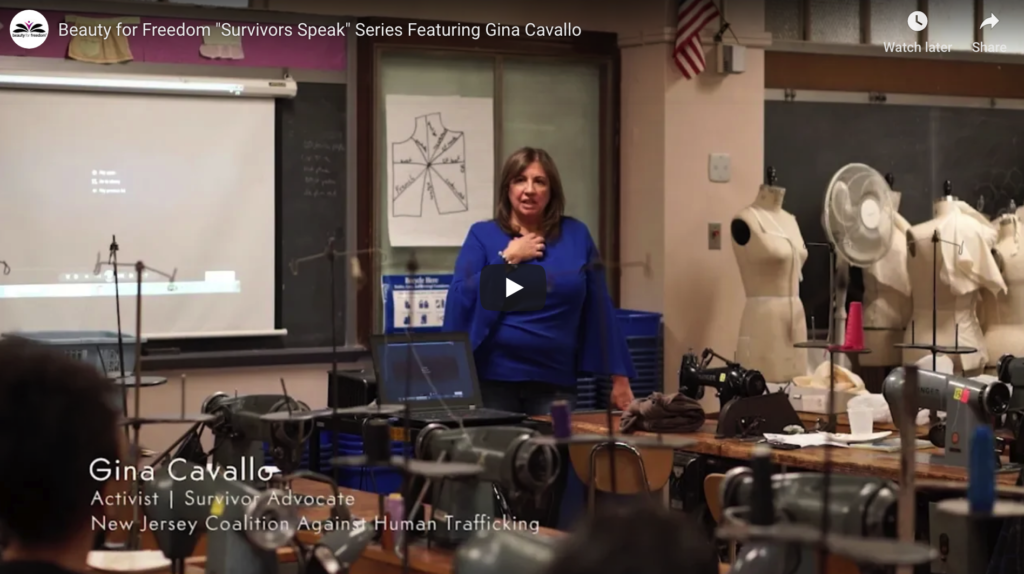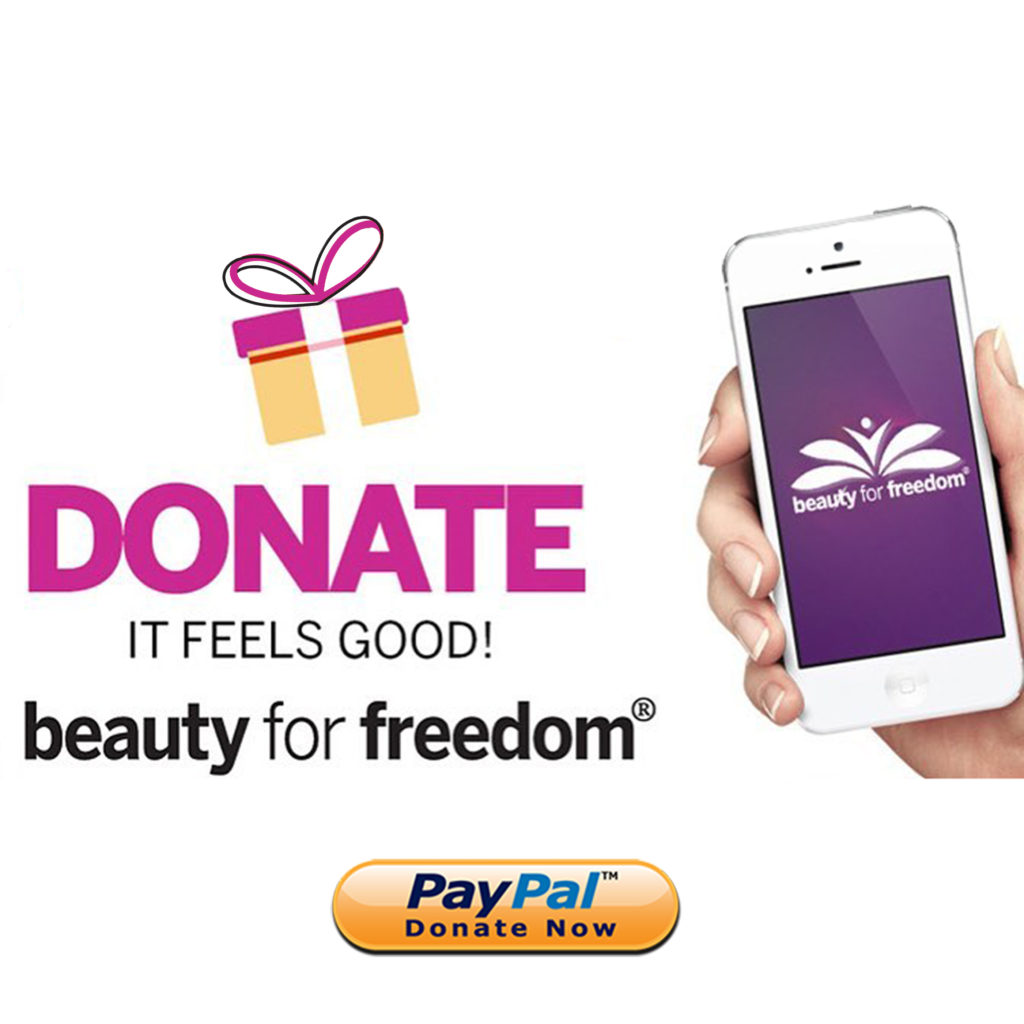 Non-Profit Beauty for Freedom 501(c)(3) is one of a few organizations in New York City dedicated solely to providing Art Therapy at no cost to survivors of trafficking & at-risk youth who have experienced trauma. We need your help in order to meet the demand for services. Our creative programs provide a proven therapeutic approach and creative outlet to help heal individuals in building self-confidence.
Our programs culminate with graduated participants exhibiting their work and calling themselves artists. Our workshops are designed to help people get back on their feet, teach coping skills, relieve stress and give them a chance to become engaged and active members of their communities.