19 Dec

CAT + KING NATION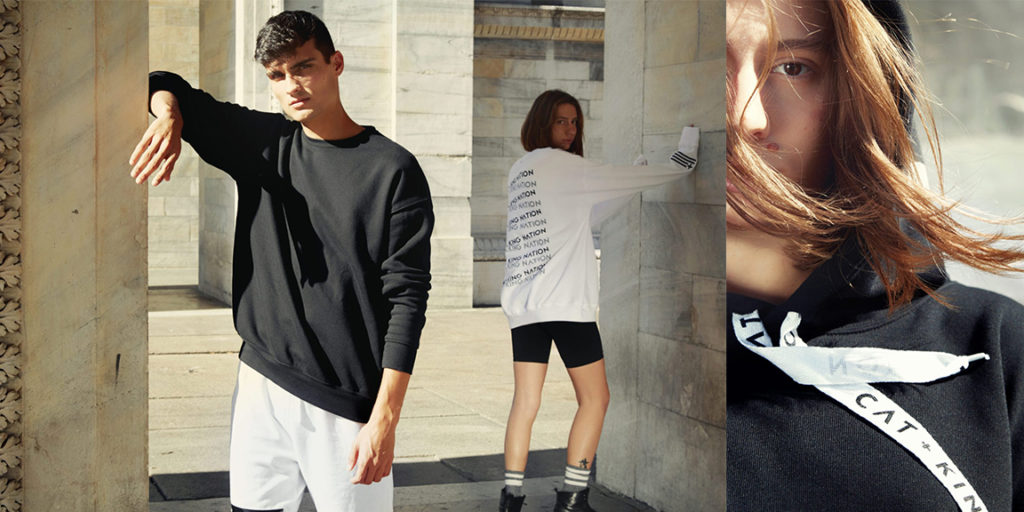 ABOUT CAT + KING NATION

Cat and King Nation is a unisex street wear line with a simple message: bring back hope. By collaborating with anti-trafficking organization Beauty for Freedom(BFF), our mission is to empower survivors of trafficking providing hope and financial support. Cat + King Nation's vision for the line is to utilize the power of fashion as a tool to empower women and girls who are survivors of trafficking globally through BFF's sustainable programming. A percentage of proceeds from all sales of the capsule collection will be donated to this very worthy cause. Beauty for Freedom exists to empower survivors and at-risk youth of trafficking through creative expression and art therapies facilitating a strengthening of empowerment and self-esteem while cultivating community engagement and awareness.
Creative art is the perfect tool for supporting survivors of trafficking to begin to process feelings and experiences. Through this process of expressing difficult feelings in a safe, relaxing environment, survivors can begin to build confidence and a healthy means to process their emotions. Art therapy can help survivors rebuild their lives, provide them with stability and put them on the path to socio-economic independence.
Beauty for Freedom works in areas where there are high instances of human trafficking. Art making allows survivors to discover new talents, interests, and strengths as they progress through the recovery and reintegration process. To date, 2000+survivors of trafficking and at-risk youth have been served through our Beauty for Freedom empowerment initiatives and teaching programs in Ghana, India,Cambodia, the US, Dominican Republic and Haiti. We support survivors who have experienced emotional and physical trauma, to realize their hopes and dreams and in-turn to ripple positive change throughout their communities.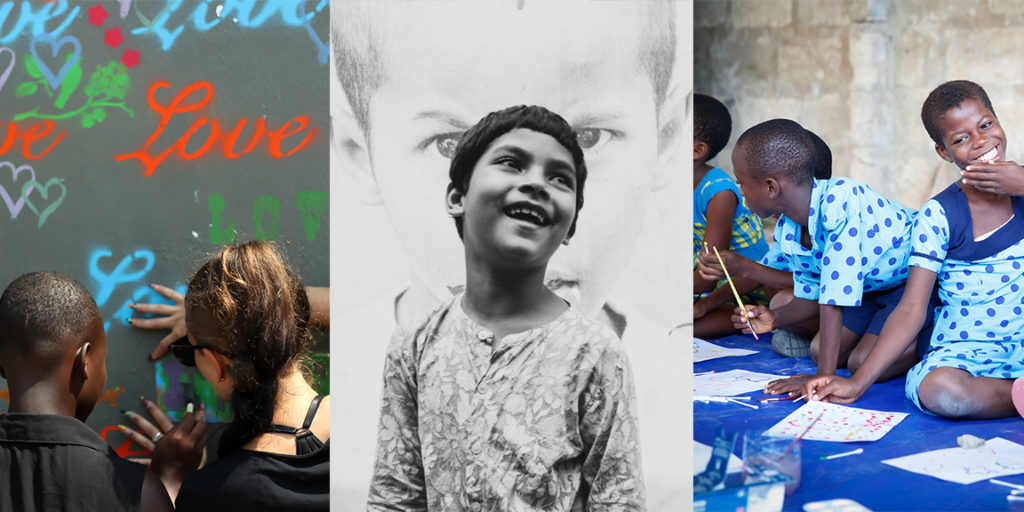 Groundbreaking, bold, and unprecedented, Cat + King is an inventive approach toward women's fashion. Cat + King focuses on creating custom garments by working directly with our clients to ensure the best personal shopping experience. Eclectic, contemporary, innovative—Cat + King is the epitome of modern American meets Italian classicism, with an eye for detail and quality at the forefront. They balance their custom feminine pieces with exceptional tailoring, clean lines, and authentic classicism you might recognize from Italian old world couture.
Hand-Craftsmanship has always been at the heart of what Cat and King represents. Helping to sustain age-old hand-craft techniques and traditions, its unique collection showcases truly wonderful work by skilled crafts people within New York City. Cat and King has a company-wide Code of Conduct where all workers that produce their goods must abide by as well as working with suppliers and other organizations to make sure their workers are treated fairly.