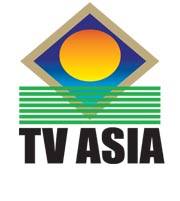 16 Mar

Beauty for Freedom by TV Asia
---
FOR IMMEDIATE RELEASE
Beauty for Freedom Press
Valerie Velazquez
press@beautyforfreedom.org
Magnises' Beauty for Freedom MBFW Wrap Brunch, NYC, 2/15
New York, NY (Feb. 16, 2015) – Sunday, Feb. 15, 2015 12pm-4pm (22 Greenwich Ave.) NYC Anti-Human Trafficking Non-Profit Beauty for Freedom partnered with the Exclusive Magnises Townhouse and presented a Mercedes Benz Fashion Week Wrap Brunch in celebration of the MONGOL by Bayarmaa "BB" Bayarkhuu show at Lincoln Center Feb. 13th. Acclaimed MONGOL fashion designer Bayarkhuu is bringing her style and Mongolian heritage to New York to debut her brand MONGOL at Mercedes Benz Fashion Week and highlighting local anti-trafficking non-profit Beauty for Freedom as the MONGOL Featured Charity.
Emmy Award Winning Fox News Anchor and performer Kelly Wright hosted the brunch in honor of the Beauty for Freedom platform which engages the industries of Beauty and Fashion as powerful allies in the fight to end human trafficking. Featured musical performances included Kelly Wright, who has opened for James Brown and Cissy Houston, Rolling Stone featured artist Joseph King, "The Onyx Collective" featuring JIL and Salomon Faye and headlining performers "B-Roc" of The Knocks and singer/songwriter Grace Weber. Grace has toured internationally, including appearances on Oprah, Showtime at the Apollo, NPR's Mountain Stage, The Today Show, World Café Live, The Barns at Wolf Trap, the Kennedy Center, SXSW and at other venues across the U.S. and the UK. Grace was recently listed as one of NPR's "Ones To Watch" and her new album has been featured on USA TODAY, Refinery 29, and Access Hollywood.
Beauty for Freedom presented their first annual "Award of Excellence" to MONGOL MBFW producers
and philanthropists Nomi Ganbold and Jared Cameron of Swagunir and fashion show producer and
coordinator, Steven Leff.
Beauty for Freedom announced the launch of the "Freedom Ring" created by CassandraCollections, who has graced Henri Bendel on Fifth Avenue, launching during MBFW and will be showcased at the brunch as 100% of the profits from the sales of the ring will be donated to Beauty for Freedom.
Esteemed event sponsors included Gett (Get Taxi USA), YOUPLUS Glamour, Magnises, Varli and VarliWare and gift bags and a dessert bar by Rajbhog Foods NY. Varli's mission is to serve as the ultimate guide to great Indian dining, and significantly raise people's awareness and appreciation for Indian cuisine around the world. Champagne for guests will be provided by Wine 34, a New Jersey based spirits company specializing in packaged goods, customized wine labels, engraving, wholesale, bar staffing and delivery. Brunch delicacies will be catered by Chand Palace Catering Banquets & Fine Dining which is ranked amongst the best Indian food caterers in the Tri-State area and is renown for its unique traditional Indian as well as fusion food.
Celebrity guests included Hip-Hop star Swayze, celebrity producer Paul Couture, B-Roc of The Knocks, Manager and Music Industry Consultant Gary Su, Youplus Glamour Co-owner Steven Leff, Model/Stylist Danijela Lazarevic, Models and Co-Founders of Production Company Swagunir, Nomi Ganbold and Jared Cameron, Publisher and Editor-In-Chief/ Owner of Varli Media, Varli Singh, and President/CEO of Ricky's Food Service Distribution, Ricky Singh, Poet/Activist Galinsky, Celebrity Percussionist, Deep Singh and Emmy Award-Winning Anchor Kelly Wright among many others.