Buy ILLUMINATE Here – $100/book
* Note: All Illuminate Book Purchases will be handed to you upon entry to Event
Shipping & Handling Not Included with this Purchase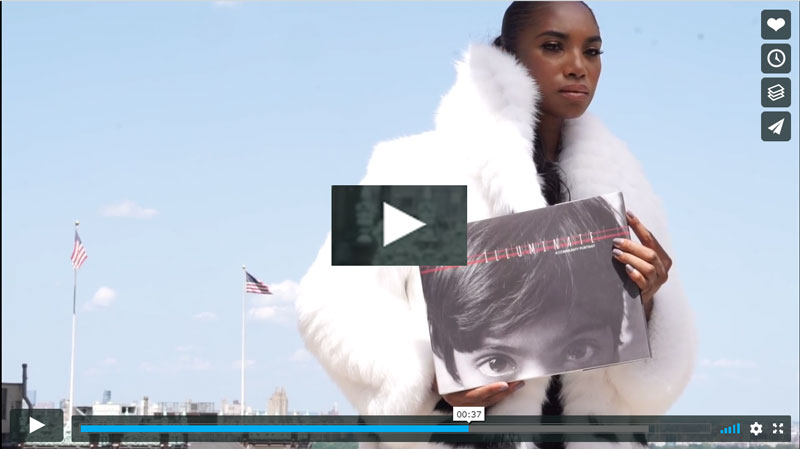 Music Curated by Biagio Black
Featured Musical Performance by Maya Saeki
Video Shot and Edited by Jerry Chu
Soundtrack by This is Art – Rare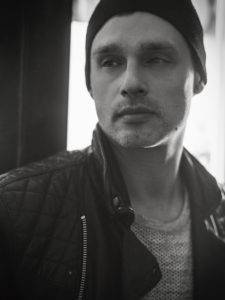 Music Curated by Biagio Black
Biagio Black is an American artist who is based in New York and Los Angeles. Black is best known for his distinctive large format portraits of fashion icons that include Vivienne Westwood, Kate Moss, Kiera Knightley, and Marion Cotillard. Black's work has mostly been featured in Los Angeles and New York City.
His work is characterized by deconstructing his subjects into intricate patterns of flat-fields that appear as a kind of color topography from up-close, yet from a distance, comes together to form a whole image – at times photorealistic and at other times highly stylized.
While living in Paris, Black gained recognition in the fashion industry after completing a video art piece for Kate Moss. Ford Models commissioned Black to do a series of illustrations of their L.A. based models including a portrait of model, Chanel Iman. Printed on Fords Models' comp cards, his unique illustrations gained collector status within the L.A. fashion community. Thereafter, Black selected ten of the illustrations and created 6-ft tall painted versions for a series entitled, "New Faces".[1] Black's "New Faces" along with multiple portraits from other collections was featured in a special exhibition at the Los Angeles MOCA in 2009 during Downtown LA Fashion Week. 
Black states he draws inspiration for Warhol, Rauschenberg, Bill       Sienkiewicz, punk art, movie posters, product design, and Pop Culture.
Mayu Saeki : A Japan-born flutist / Composer / Bandleader / Educator / Trevor James Flute Artist / Global Citizen

With nearly a decade of her musical career in New York City, Mayu Saeki, Elizabeth University of Music alumni with M.M. degree,* still keeps transforming herself with no limit.  Her versatile and yet passionate playstyle is deeply rooted in her early childhood classical training and mentorship with Sanae Nakayama, Keiji Oshiro, Kazukiyo Inoue, Pierre Yves Artaud, Alain Marion, and the NEA jazz master, Chico Hamilton.  She isn't a stranger to jazz clubs like Jazz At the Kitano and Jazz Gallery to name a few, but also is welcomed in hardcore rock venues like Brooklyn Bowl and Rockwood Music Hall to captivate wide range of audiences.

As she has relocated to New York from Tokyo, the opportunity has knocked her door to be a part of Chico Hamilton's group. She has recorded several albums including "Revelation" and "Euphoric" (both were released in 2011 from Joyous Shout! records) under the credit of the band, Chico Hamilton's Euphoria. She has continued to work with Hamilton until his passing in 2013. His last recording, "The Inquiring Mind" (released in 2014 from Joyous Shout! records) features her composition "HOPE."  Aside from working in Euphoria, she has began actively performing with her own trio from 2011, and has made the debut at Jazz at the Kitano with Aaron Goldberg on piano and Joe Sanders on bass.  After a couple of Atlantic coastal tours, she has returned to the Kitano in 2013 with Goldberg joined by Matt Penman on bass.

Post-Euphoria era, her "sideman" career continues to grow with an all-female Irish music group, Four Celtic Voices toured from 2015 to 2017, a contemporary jazz group, Arthur Sadowsky & The Troubadours in 2015 to 2016, a New York based rock band, Cosmos Sunshine's Butterfly Effect as a recording member of the album, "Butterfly Fight Effect" (released in 2016 from Cosmos Sunshine label), and an another Cosmos Sunshine's project called "Ode To Pain" focused on unplugged live music.

Her anticipated debut album (title TBA) will be released in February 2018. The album includes original compositions previously recorded with Chico Hamilton's Euphoria, "DILEMMA," "DO YOU KNOW…?," and "HOPE" joined by Aaron Goldberg and Nori Ochiai on piano, Joe Saunders on bass, and John Davis on drums recorded in Brooklyn, NY.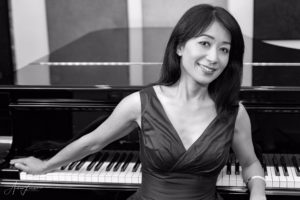 CHIEMI NAKAI :  Pianist/ Composer/ Arranger/ Band Leader

Following her stints with the Japanese groups "Mamborama" and "La Orquesta de la Luz" (the most famous Salsa band in Japan), Chiemi Nakai moved from Osaka to New York City to study at the Aaron Copland School of Music at Queens College, where she graduated in 2002 with a Master of Arts in Jazz Performance.
Since then, she had toured Europe with the "New York All Stars Band" (2002) including famous Latin music stars Jimmy Bosch (trombone), Giovanni Hidalgo (congas), Dave Valentin (flute), Jose Alberto "El Canario" (vocal) and Alfredo de la Fe (violin), and played with her own groups in venues including Carnegie Hall, Birdland, Blue Note, Subrosa, Jazz at Kitano, Europe Club, Nuyorican Poet Cafe, and others.    
 Meanwhile, she continues to tour Japan every year, playing concert halls and clubs in Osaka, Tokyo, Kobe, and 
Chiemi's first album "bridges" was released in March 2008 and  received the Best Latin Jazz of Award for that year by Latin Jazz Corner. It was also selected as one of the top six  Latin Jazz CDs of Diskunion Japan /Union Award 2008.

Her second CD "Transformation" was released in 2013.

While Chiemi has focused on Latin Jazz, she regularly plays Modern Jazz of all varieties–Swing, Bossa Nova and Samba, Fusion, Ballad, and other genres at clubs and on  recordings.

Chiemi's most recent projects are the writing of music for Japanese Public Broadcasting (Nippon Hoso Kyokai) / and also arranging and producing Jazz and Latin Jazz albums for  other New York artists.  
Buy ILLUMINATE Here – $100/book
* Note: All Illuminate Book Purchases will be handed to you upon entry to Event
Shipping & Handling Not Included with this Purchase
BIG THANKS TO OUR SPONSORS: